Detroit 2011: Auto Show Round Up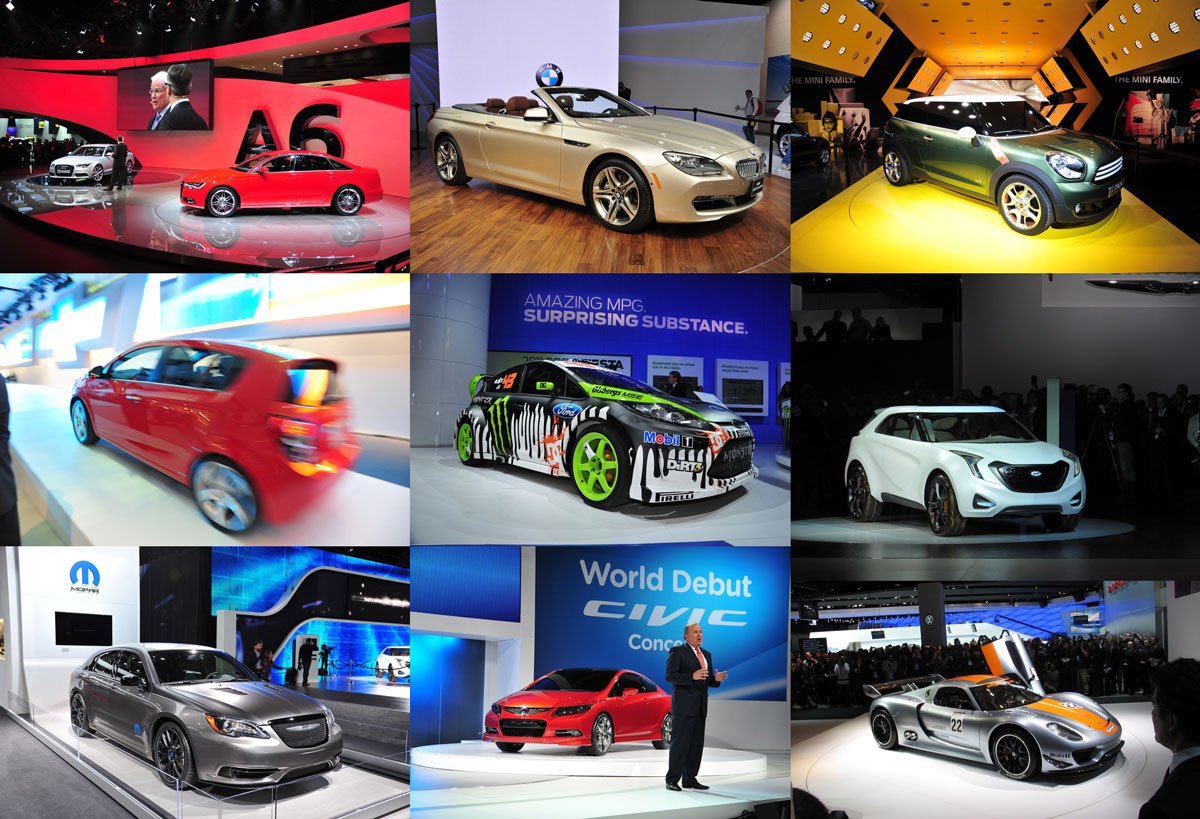 Miss some of Winding Road's coverage of the 2011 North American International Auto Show? Don't worry, faithful reader, we've got you covered.
Below you'll find a list of links to all of our Detroit 2011 coverage: both First Look pieces, complete with stock images and press release about each vehicle, and "live" image gallery posts with all of our photos from the show floor. We're still in the middle of producing some more great auto show content, too, so feel free to check back as we add to the list, and to the NAIAS fun.
Happy reading.
Audi:
BMW:
2012 6-Series Convertible (live shots)
Buick:
2012 Verano
2012 Verano (live shots)
Cadillac:
CTS-V Coupe Race Car (live shots)
Chevrolet:
2012 Sonic
2012 Sonic (live shots)
Chrysler:
2011 300
2011 300 (live shots)
Mopar Tuned Models

Imperial "Black Beauty" from The Green Hornet
Fiat:
2011 500
2011 500 (live shots)
Ford:
New Electric Vehicles/Hybrids
Ken Block Ford Fiesta (live shots)
Vertrek Concept
Vertrek Concept (live shots)
GMC:
Honda:
Civic Sedan/Civic Si Coupe Concepts
Civic Sedan/Civic Si Coupe Concepts (live shots)
Hyundai:
2012 Veloster
2012 Veloster (live shots)
Curb Crossover Concept
Curb Crossover Concept (live shots)
Mercedes-Benz:
2012 S350 BlueTec 4Matic
F-Cell Hydrogen Vehicle
Mini:
Mini Paceman Concept
Mini Paceman (live shots)
Porsche:
Toyota:
Prius Concept C
Prius Concept C (live shots)
Prius V
Prius V (live shots)
Volkswagen: