Detroit 2011: 2012 Hyundai Veloster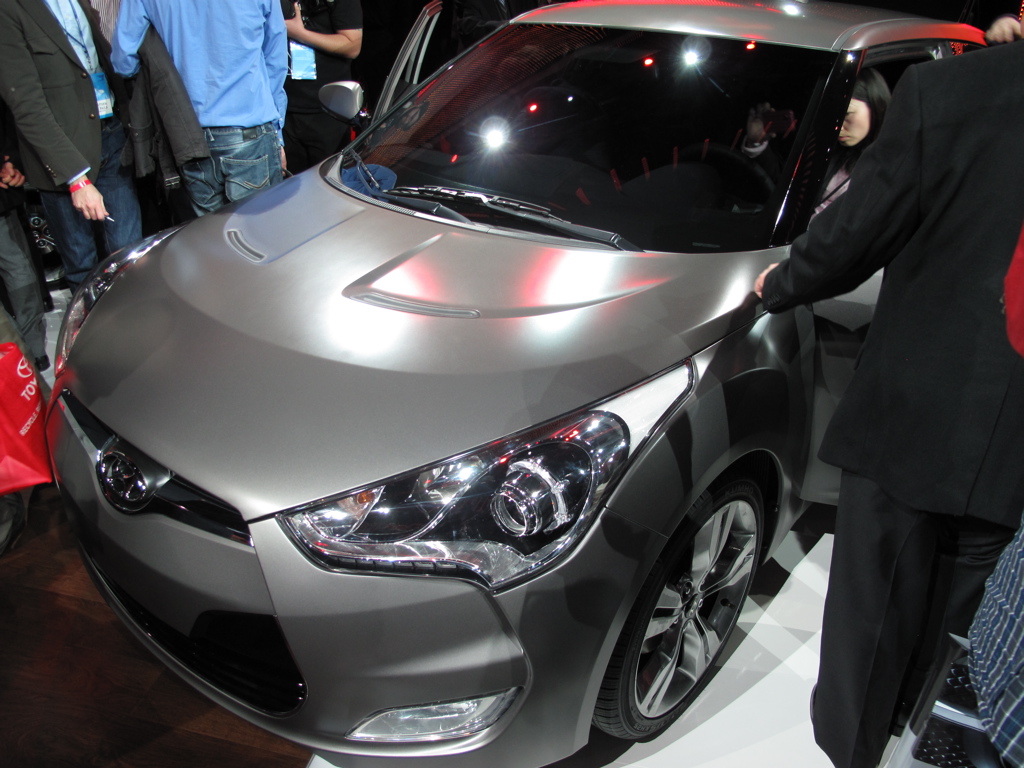 Hyundai debuted the hotly anticipated Veloster three-door hatchback at today's North American International Auto Show. The Veloster is designed to compete with the likes of the Honda CR-Z, Scion tC, and Mini Cooper, while complimenting Hyundai's other sporty offering, the Genesis Coupe.
We were there to see this svelte hatch first hand, as Hyundai brought out four different cars for our viewing pleasure. We were particularly fond of the matte grey vehicle, which we are featuring in our live gallery. You can also
head over here
to check out our First Look, along with Hyundai's official press release, and a full gallery of stock images.