Detroit 2011: Ken Block's Infamous Ford Fiesta On Display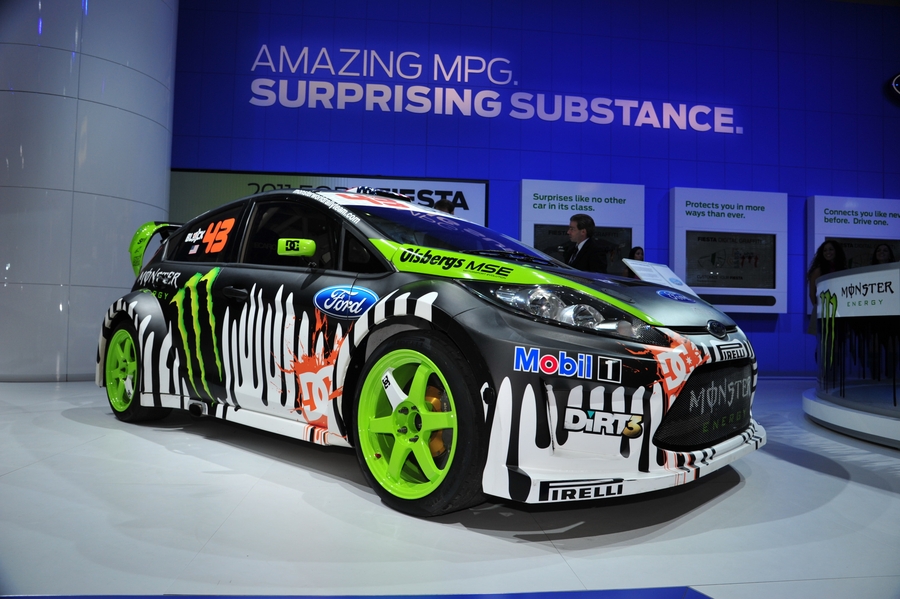 Today, as we wandered around the auto show in Detroit, we happened across Ken Block's Ford Fiesta that he pilots in his latest unbelievable gymkhana video. We're pretty sure the rubber (at the very least) has been replaced since then.
Have a closer look at the 650-horsepower beast in this gallery (check out that patriotic roof scoop!), or do yourself a favor, and watch the insanity this car is capable of.