The 10 Best Auto Racing Helmets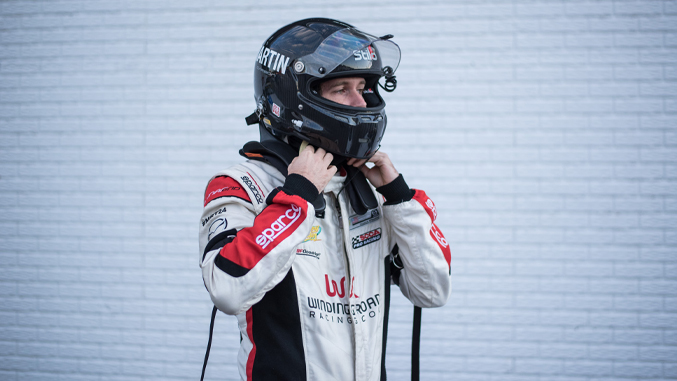 Note: This is our updated late-2022 buyer's guide.
Whether you are road racing, doing a track day, running autocross, driving circle track or participating in High-Performance Driver Education, you need a helmet. But it can be confusing when it comes to actually buying one. There are a lot of choices and sometimes the differences aren't obvious.
To give you some help, we recently reviewed over 50 helmets from Bell, Stilo, Arai, B2, and Zamp. That isn't every helmet on the market, but it is close.
We found when testing factors like features, style, weight, fit, and price that there were models that stood out. We've picked 10 helmets that cover a range of prices and are the ones we would start with when shopping. You may find that a given helmet doesn't have the ideal fit or is missing a feature that is critical for you, but at least you have a way to make your selection process more focused.
As a refresher in factors you need to consider when buying a helmet, you may want to read our Helmet Buyers Guide.
You can buy any of these auto racing helmets in our helmet superstore.
All the helmets in the top 10 list below are HANS compatible and Snell SA 2015 and 2020 rated.
And now, ladies and gentlemen, our 2022 Best Racing Helmets award winners:
With unmatched quality within its price range, the B2 Helmets Vision EV offers racers an opportunity to get safely on track with a minimum barrier to entry. Another enticing feature for novice racers is the Extended Vision (EV) eye port that the Vision EV offers; this offers some relief to those who suffer from the claustrophobia that some racers experience in helmets with smaller eye ports.
Pros

Large eye port
Quality fit & finish
Low cost

Cons

Non-removeable cheek pads
Heavy
No FIA homologation
Shop all B2 helmets.
Zamp brings many features like easily integrated hydration, removable cheek pads, and soft
interior fabric to racers with more constraints on their budget. Every time we put this helmet
on, the interior fabric surprises us; its softness and comfort rival helmets that exceed the $1000 mark.
Pros

Factory hydration provisions
Removable cheek pads
Optional factory graphics

Cons

Low-quality shield
Doesn't fit all head shapes well
Thin pads
Shop all Zamp helmets.
The top air vents and chin spoiler make the Bell Racing GP3 Carbon helmet quite versatile. The aforementioned top air vents can be open or closed on-demand as cockpit conditions change and the slim eye port offers superior fire protection. Breaking into Bell Racing's carbon line of helmets offers racers the most comfortable interior fabric on the market.
Pros

Lightweight
Pajama-like interior fabric
Great ventilation

Cons 

Not FIA 8860 homologated
Shell shape not conducive to all head shapes
Shop all Bell Racing helmets.
With its ability to easily and seamlessly integrate communications the Stilo ST5 family of
helmets remains extremely desirable. This carbon variant offers all the benefits in a lighter weight package. With two side ports molded into the shell, racers have the ability to integrate communications and hydration without having to modify the helmet in any way.
Pros

Easily integrate comms & hydrations
Customizable fit
Fits the widest variety of head shapes

Cons

Expensive accessories
Interior finish
Non-uniform top air connections
Shop all Stilo helmets.
We can't go about making this list without including an Arai helmet and the GP-5W offers the
best combination of price and features. With a relatively wide eye port, the GP-5W offers the visibility novice racers prefer while maintaining the protection a premium helmet manufacturer provides. Arai helmets provide unmatched quality, they've just been hard to come by since the supply chain issues began.
Pros

Outstanding fit & finish
On-demand top air vents
Large eye port

Cons

Long backorders
Shell shape not conducive to all head shapes
Minimal front ventilation
Shop all Arai helmets.
You might ask, "Why does the most popular auto racing helmet on the market fall in the middle of a top ten list?" The answer simply comes down to safety. That said, the Bell Racing M8 Composite helmet is certainly not an unsafe helmet; quite the contrary. It's simply that the helmets ranked higher on this list far exceed the safety requirements the M8 Composite meets.
Pros

Entry-level price
Large eye port
Wide variety of sizes

Cons

Minimal pivot angle for shield
Lower interior fabric quality
No FIA homologation
Shop all Bell Racing helmets.
In our review of the Bell Racing RS7C LTWT, we go into greater detail as to why this helmet sits soundly in the top five of this list. Without a doubt, this is the most advanced Snell SA2020 homologated helmet on the market today. The safety requirements of the organizing bodies weren't sufficient for Team Penske so they partnered with Bell Racing to build a helmet that far exceeds those requirements; the product of that partnership is the Bell Racing RS7C LTWT.
Pros

Advanced carbon lay-up for added safety
Narrow eye port for added fire protection
Plush interior fabric

Cons

Not FIA 8860 homologated
Shell shape not conducive to all head shapes
Shop all Bell Racing helmets.
The Stilo ST5 GT 8860 marks the first FIA 8860-2018 homologated helmet to make the list and for all the reasons that make that standard difficult to achieve, helmets that meet (or exceed) the requirements of that standard are among the safest auto racing helmets in production. Additionally, the ST5 GT 8860 is one of the lightest helmets on the market; helmet weight grows in importance the longer you're behind the wheel; for obvious reasons lighter helmets help to delay driver fatigue which helps racers remain in peak performance during longer stints.
Pros

Incredibly lightweight
Ease of integrating in-helmet comms & hydration
FIA 8860-2018 homologated

Cons

Expensive
Must use Stilo-specific in-helmet comms
Shop all Stilo helmets.
All the reasons the Bell Racing M8 Composite helmet is such a great helmet are present in this carbon variant. What makes the Bell Racing M8 Carbon even more desirable is the addition of the FIA homologation and the obvious weight reduction that comes with using carbon fiber as opposed to other composite materials (e.g. Kevlar, fiberglass, etc.). Another added benefit of jumping into Bell Racing's carbon line of helmets is the addition of the "pajama-like" material with which they chose to line the helmets in this range.
Pros

Large eye port
More fitted sizing options
pajama-like interior fabric

Cons

Shell shape not conducive to all head shapes
Shop all Bell Racing helmets.
Well, here it is, the number 1 helmet on the list. In addition to all the wonderful features the Stilo ST5 GT Composite has to offer, the one thing that makes this our number one helmet is quite simply the fact that the widest variety of head shapes and sizes find this helmet to be extraordinarily comfortable. We can't quite put our finger on what it is that Stilo has done that has evaded their competitors, but what matters is that they have done it.
Pros

Most comfortable for majority of people
Extraordinarily lightweight (for a composite helmet)
Ease of integrating in-helmet comms & hydration

Cons

One of the most expensive composite helmets
Interior fabric quality
Shop all Stilo helmets.
Stop in at one of our two locations to check these out! We're also on hand to answer your questions: give us a call at 512-994-0656, or shoot us an email at [email protected]