Detroit 2011: GMC Sierra All Terrain HD Concept Dwarfs The Competition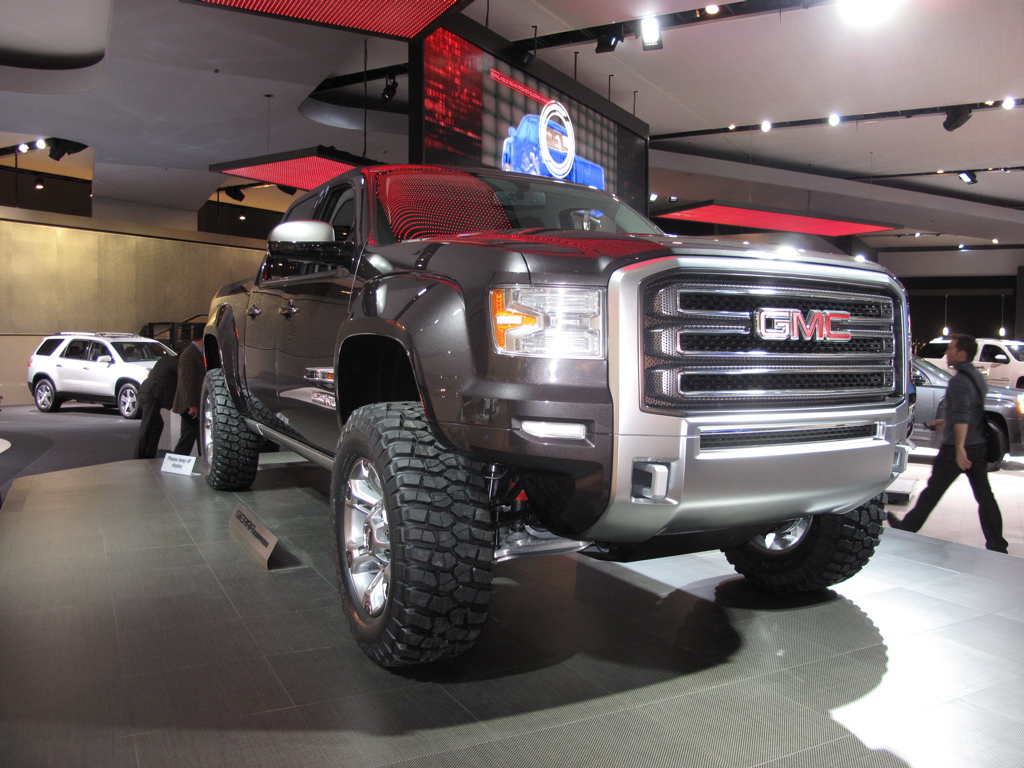 While we have already previewed GMC's Sierra All Terrain HD Concept, seeing it in the flesh is a different deal entirely. This thing is big, and the two-foot tall stand that GMC mounted it on certainly made it look even bigger.
We snapped a fair few pictures of this monster, which we have posted in the accompanying gallery. And if this isn't enough, check out the preview we did of the HD Concept a few weeks back (
right here
).