Quick Drive: 2011 Cadillac CTS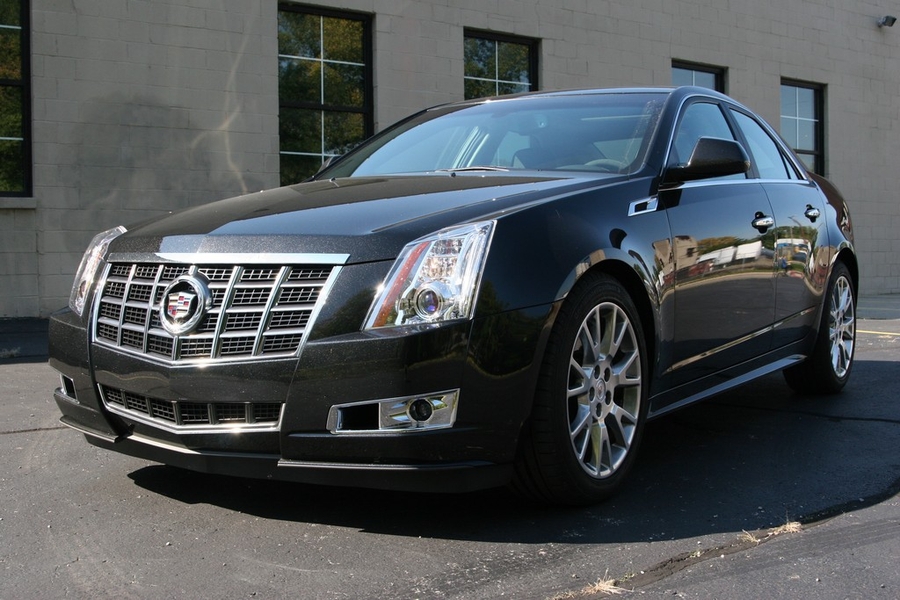 I'll admit, based on my experiences behind the wheel of the Cadillac CTS-V, I expected a little bit better from the V-6-powered CTS. It wasn't that I was disappointed by its abilities as a luxury sedan, or by the level of equipment, but that from a handling perspective the CTS-V was so much better than our tester.
I know, I'm comparing a fire-breathing super sedan to what is a mundane, and quickly aging luxury car. I'd gotten so used to driving Vs, that I simply expected a better handling profile from the car that it was based on. It was the lateral movement that really did it for me. Sure there was some vertical motion and squat and dive were a bit too prevalent, but it was the way the CTS pitched around turns that really felt disconcerting. The suspension also lacked the communication that is constantly buzzing in your ear on the V. There isn't much in the way of steering feel to go on, so having that extra feedback from the ride is such a welcomed improvement.
Overall, I know I'm probably asking too much. The CTS is, after all, a luxury car first, and a sports sedan second, and that shows through in the way it handles. But GM, you gave us a tester that had the full CTS-V interior (Alcantara suede on the steering wheel and shifter, and the awesome 14-way Recaro sport seats). Would a CTS with the V's handling abilities really be too much to ask?
—Brandon Turkus, Test Fleet Manager
I like the straight-line stability of the CTS. The motor doesn't ever overpower the rest of the running gear, and it's easy to perform quick takeoffs without having to modulate the accelerator. Sure, it's not as raucous as the CTS-V, but that's just fine with me for most situations, especially when it's time for a pit stop at the gas station.
I also really enjoy spending time in the driver's seat. Everything you touch is soft or smooth, and anybody can find a good seating position in the CTS. The seats are a bit firm compared to the average, but they offer a lot of support. My main complaint about the CTS is the visibility. Sometimes, I feel like I'm trapped in a dark box (I won't say "coffin") in this thing. A lower beltline and bigger windshield would do some good here, if that could be done without ruining the car's angular good looks.
—John Beltz Snyder, Production Editor
Pros
318-horsepower V-6 gets the CTS up and moving with ease
Really nice interior materials
Seats are firm, supportive, and totally adjustable
Cons
Suspension is too soft, and allows too much body roll
The CTS is starting to feel a little old
Visibility could be better