Ask It: 2011 Roush Stage 2 Mustang GT Convertible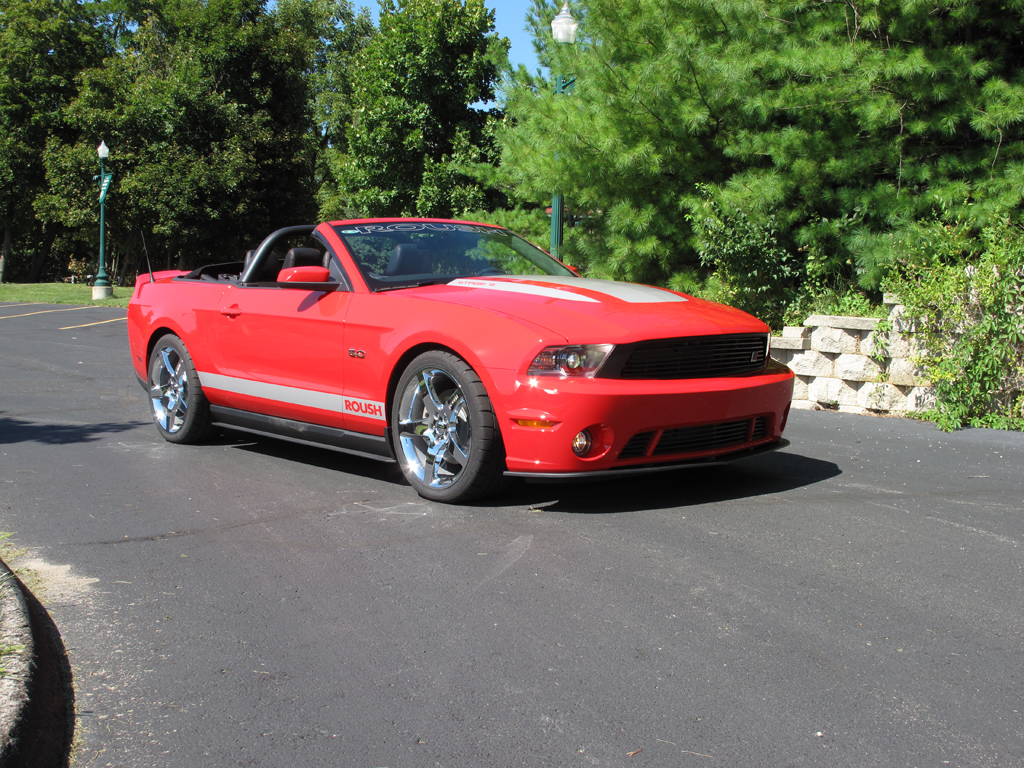 We have just taken delivery of a Ford Mustang GT equipped with a Roush Performance Stage 2 kit. Our droptop GT features the standard 5.0-liter V-8, but has been supplemented by a Roush Performance exhaust.
Other improvements from the Stage 2 include a new body kit, some custom upholstery and trim, and most importantly a reworked suspension. The kit includes new front struts, rear shocks, front and rear springs, front and rear sway bars, and new jounce bumpers. We will be testing the Roush for the next week, so let's hear your questions.