Winding Road Video: 2013 Lexus IS-F – POV Test Drive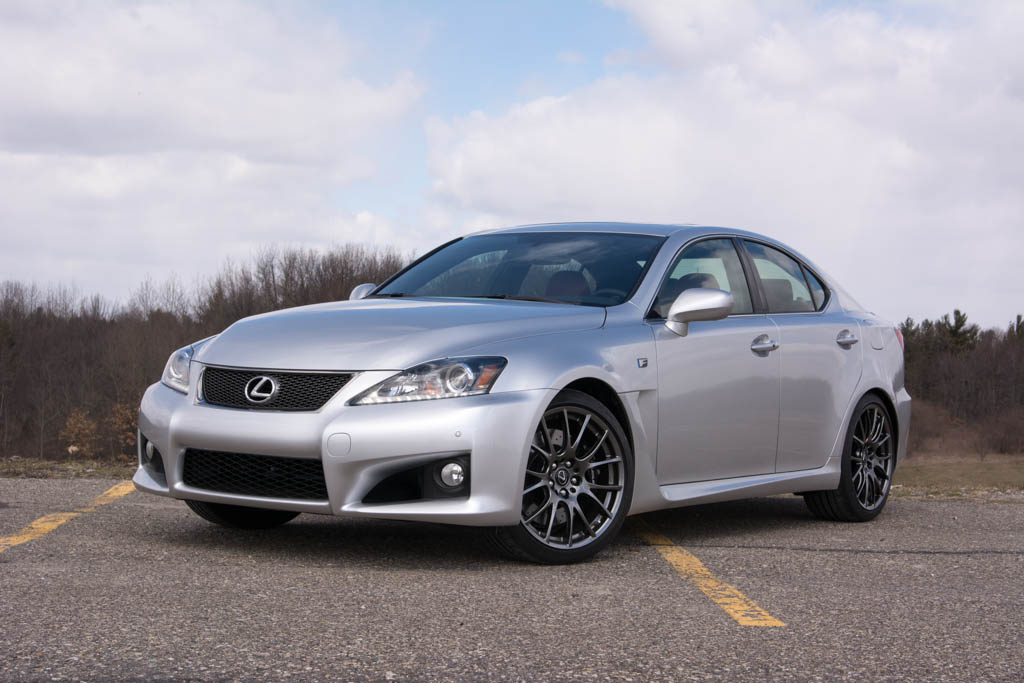 One of our more recent test cars was the V-8-powered Lexus IS-F. We've
tested the IS-F before
, and while we found its eight-cylinder engine charming, the eight-speed automatic kind of ruined the experience.
Still, it's an entertaining car when the shifting is left to the computer, and it makes a wonderful sound. With 416 horsepower and 371 pound-feet of torque from its 5.0-liter V-8, the IS-F is a capable straight-line car, snapping to 60 miles per hour in about 4.6 seconds. It'll continue charging up to a 170-mph top speed.
This isn't a muscle car, though. It feels just as capable when the road gets twisty, despite the limited feedback through the steering. The upside is that the rack is tight and fast, giving the IS-F a darty, sharp handling character. Moreover, the IS-F feels composed and sorted on twisting roads. It's not a punishing car to drive. The IS-F has a more relaxed ride than a
Mercedes-Benz C63 AMG
or even a BMW M3.
After a few days with the IS-F, we handed it off to Multimedia Editor Chris Amos, to put together one of our POV driving videos. If you want to know what driving the IS-F is like, just watch this.
2013 Lexus IS-F
Engine: V-8, 5.0 liters, 32v
Output: 416 hp/371 lb-ft
0-60 MPH: 4.6 sec
Top Speed: 170 mph
Fuel Economy, City/Hwy: 16/23 mpg
Base Price: $61,750