Quick Drive: 2013 Ford Mustang GT Coupe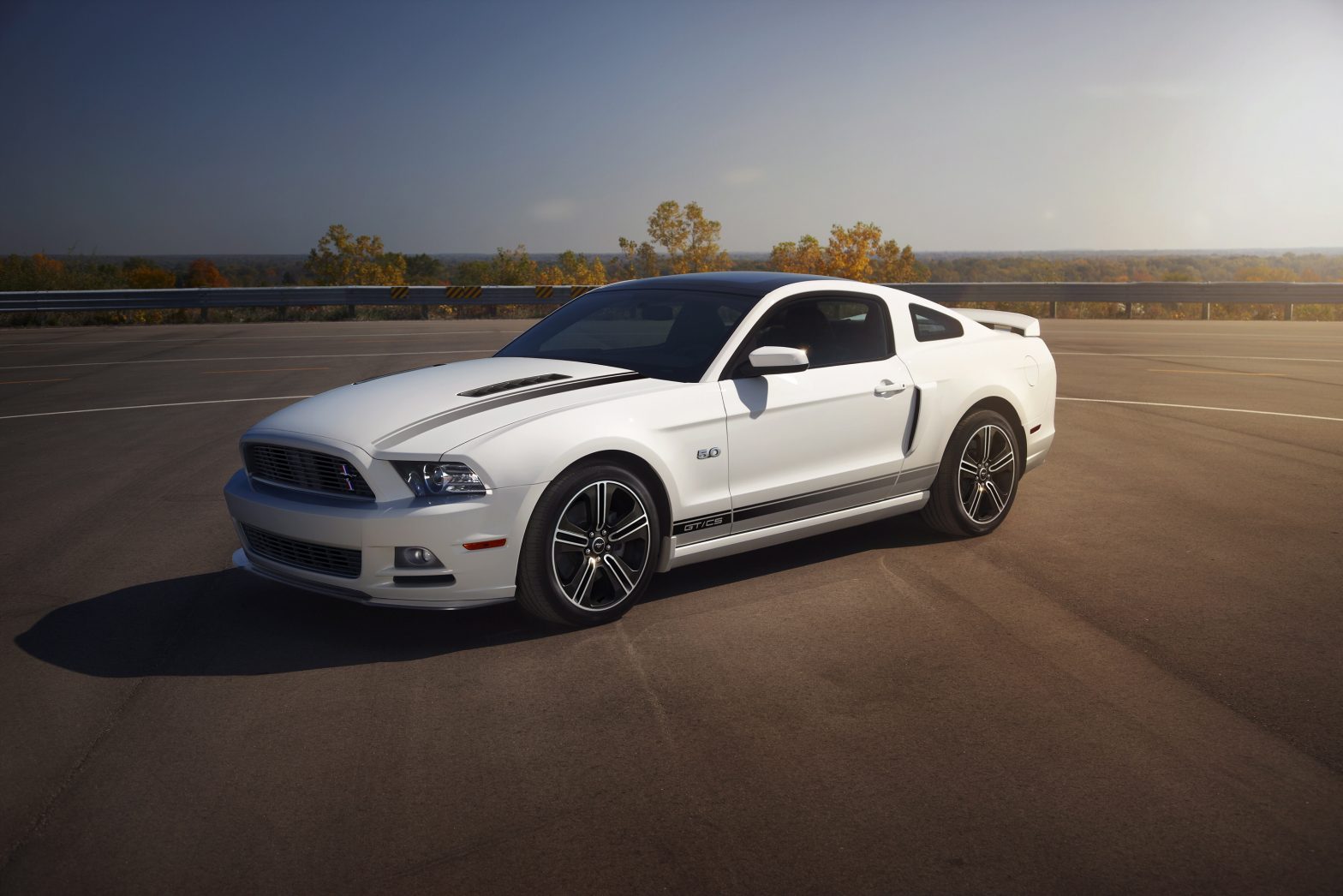 —Lake Orion, Michigan
Coffee and espresso. These two items serve the exact same purpose and are rather closely related. You could conceivably drink either item each day, and be quite happy. As much as you may enjoy espresso, though, sometimes you just don't need the extra punch that comes with it.
Now, reread that paragraph, and replace coffee with "
Ford Mustang GT
" and espresso with "Boss 302." That concisely explains the relationship between these two 5.0-liter, V-8-powered ponies. When we drove the
Boss 302
, saying we loved it may have been an understatement. We were floored, calling it the best Mustang we've ever driven.
That was before we drove the GT Coupe. See, as good as the Boss 302 is, as effortlessly as it can be used as a daily driver (we genuinely believe this), sometimes it's just more than the situation really demands. After all, going to get a gallon of milk does not require a 444-horsepower, track-tuned sports car.
That's where the GT fits in. It is very nearly as much fun as the Boss 302 when being pushed hard, but it's far more willing to settle down and just drive. Sure, it lacks the occasion and the willingness to suddenly spring into action that make the Boss such a riot during the daily grind, but if you just want to get home, this is the way to go.
Its suspension is noticeably softer than the 302, with a higher degree of roll and vertical motion. It still feels rather planted, but it requires more thought, lacking the ability to charge into a turn. The balance is impressive, and steering with the throttle is definitely a viable option. It took some adjusting, as the crisper throttle response on the Boss made this sort of technique easier to manage. There's still plenty of feedback, owed in large part to the same heavily bolstered Recaro seats (this time wrapped in leather instead of fabric). That's a good thing, because much like the 302, the GT is pretty devoid of feedback through the steering.
The engine doesn't feel as sharp, and lacks the visceral and aural punch that we associated with the 302. There's still more than enough power, but interestingly, the GT feels more sluggish at the lower parts of the rev range. We expected the standard Mustang to offer more usable power, considering that it produces 10 more pound-feet of torque at a slightly lower point in the rev range, but it didn't feel as spritely from the low end as the Boss. We'd mark this up to the faster-revving 302 getting into the meatier part of the torque curve faster. Still, once it's north of 3500 rpm, the standard 5.0-liter V-8 is more than willing to pull to redline. Make no mistake, though it's down by 24 horsepower, the Mustang GT is just as capable of ruining your driving record as the Boss 302 is.
The Mustang GT also offers a few more tangible bonuses that can't be had in the Boss 302. It is almost universally available. You'd be hard pressed to find a Ford dealership at any of the 50 states that didn't have at least one GT available. It's also a relative bargain. A bare-bones GT with a manual gearbox starts at $30,300, but you'll need to pony (no pun intended) up $34,300 for the GT Premium (Sync, Shaker stereo, steering-wheel audio controls, leather seats). Plan on adding another $1695 for the Brembo brakes and the 19-inch wheels that come with them, and another $1595 for the Recaro leather seats of our tester. If you want the true Boss 302 Lite, you'll also want to add the $2495 GT Track Package, which adds increased cooling systems and a Torsen limited-slip differential along with the Brembo brakes. All told, a GT Premium with Recaros and the Track Pack will retail for $39,185.
The existence of the Boss 302 puts the Mustang GT in an interesting place. It's a car that is certainly capable of nipping at the heels of its big brother, and is arguably the more livable vehicle on a day-to-day basis. If price plays a major factor in your overall purchase, the GT is going to be a lot more appealing. Truthfully, it's going to come down to how you want to drive: do you want to attack every entrance/exit ramp like it's the Laguna Seca Corkscrew? Get a Boss. Are you more interested in surging past traffic in the left lane and generally looking awesome? Get a GT. Regardless, you'll be taking home quite a fun performance machine. Now, where's our espresso?
2013 Ford Mustang GT Premium Coupe 6MT
Engine: V-8, 5.0 liters, 32v
Output: 420 hp/390 lb-ft
Weight: 3618 lb
0-60 MPH: 4.4 sec (est)
Fuel Economy, City/Hwy: 15/26 mpg
Base Price: $34,300