Product Review: HANS vs. Necksgen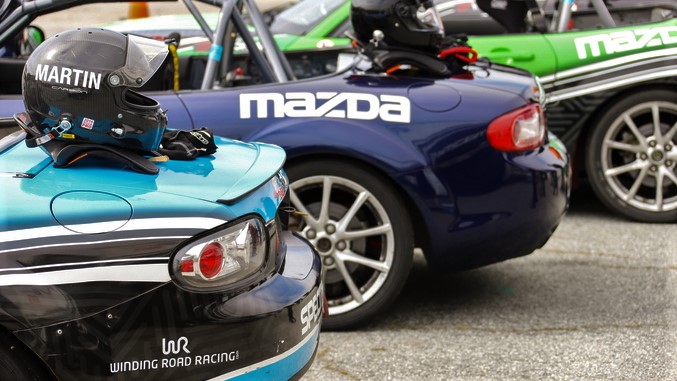 At Winding Road Racing, we gladly assist racers in their decision making by helping them weigh the benefits of certain gear based on their needs, preferences, their car's setup, and so on. One of the most common discussions we have with folks is Hans vs. Necksgen; we certainly sell other head and neck restraints, but HANS and Necksgen are some of the top contenders.
Let's go through a list of benefits of each brand, and don't hesitate to contact us ([email protected], 512-994-0656) for any further information.
Has the most brand recognition
SFI and FIA certified (Device Pro Ultra carbon is only SFI certified)
FIA certification means racers can travel the world with them
Long, comfortable frontal yoke (the part that skewers around the neck)
Can be ordered in special degree leans for different types of seats (20 degree is standard; 10 and 30 are options)
Comfortable padding
Easy to reach back and attach the tethers to helmet anchors, as they sit higher up on the device
Sliding tether design increases visibility
2-inch shoulder belts fit over it with ease
Available in injection molded (HANS Sport III) material as well as carbon fiber, in various models
Made in USA
Very lightweight injection molded design
REV,  REV2 Lite, and Rev2 Carbon: all accept 2 and 3-inch harnesses (REV size Small does not)
Low profile that works well for various seat angles and has minimal interference with the seat and helmet
Low profile also prevents it from snagging in the event of an emergency
SFI certified only (the REV2 Lite comes with one free re-certification)
The REV2 Lite and REV2 Carbon are much lighter weight and has adjustable tethers
NecksGen units offer excellent lateral and angular impact protection thanks to their tether designs
Because of their low profile, Necksgens do not come in different degrees; they can work in any degree lean seat
Tether design is especially beneficial if the driver does not have a halo seat
Defined wings on the outside edge keeps harnesses more in place
Quick-release helmet hardware; the tethers and anchors are more "seatbelt-like"
Made in Southern California
Again, it can be tough to make a decision on determining the best head and neck restraint for you, especially when it comes to safety equipment. Give us a call and we'll be glad to help you out!