WRR's 5 Best Auto Racing Suits Under $1,000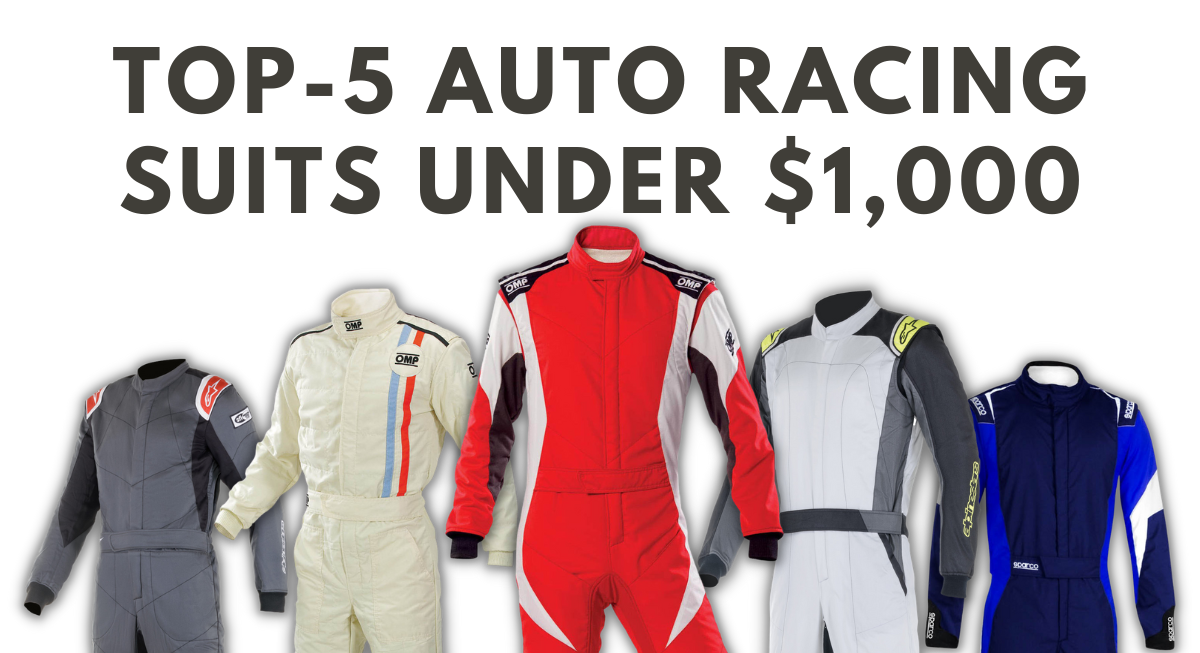 Racing can be very expensive, so it got us thinking; what are the best auto racing suits under $1,000?  There are plenty of high-end professional options that can cost upwards of $3,000, but we wanted to keep the budget-conscience in mind so we spoke with Winding Road Racing's Retail Sales Manager, Mark Biggie.  Here are his (and Winding Road Racing's customers) top-5 favorites:
While not an ultra-high-quality suit, I have to give this spot 5 due to the affordability.  It is a heavier suit, but the low cost of entry for a suit with some stretch paneling and pre fitted arms/legs, gives some room to grab a pair of boots and gloves and keep a complete setup under $1,000!
While a bit unorthodox and certainly a niche fit, this suit looks gorgeous and is a nice nod to the old school.  I can see this suit with some vintage patches and some weathering running SVRA and feeling right at home.  Great cut, decent weight for the design, solid choice for 2 layer suit.
This suit shows very well, almost feels and looks like a much higher end suit.  The suit colors are great, and the suit is pre-curved in the legs and arms which helps it feel almost "broken in" out of the bag.  The special elastic cuff is nice for tucking into a glove, but not a need.
This suit has similar points as Mark's first choice to a certain extent; great fit and uses stretch paneling in a complimentary way.  More modern color choices, albeit less than his first choice.  Great weight and a really great price point, it gives the impression of a much higher end suit.  Great trim fitment, bootcut vs standard choices are nice.
Suit fitment and use of stretch paneling is great for this price point.  Very attractive colorways, good design & classic styling almost, especially on the Red/White suit.  Front pocket design is great for accessing with lap belts on.  Manageable weight & decent heat management.