Comfort/Involvement Index: 2013 Chevrolet Malibu Eco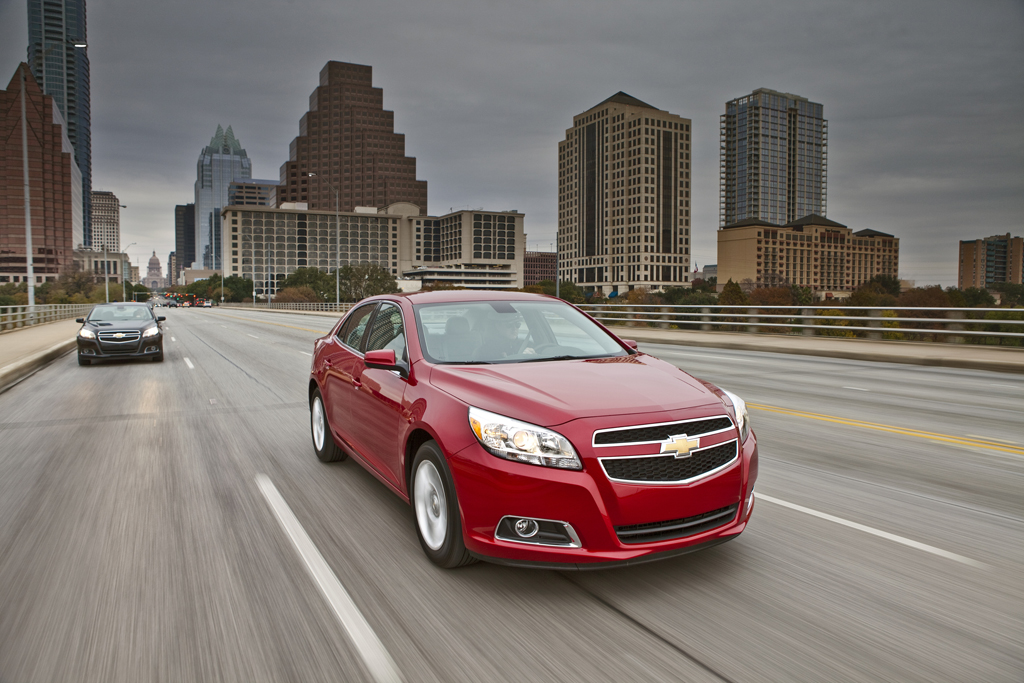 If you've been reading Winding Road, you have probably seen our Comfort and Involvement Index. If not, here's a brief primer: The Involvement Index quantifies the amount of man/machine involvement demonstrated by each tested vehicle. The overall score, based on a 100-point scale, gives a great approximation of how much fun a vehicle is to drive, overall.
The Comfort Index measures overall vehicle comfort—in driving character, wealth or paucity of luxury and technology features, fit and finish, roominess, etc. The overall score, based on a 100-point scale, gives a great approximation of how comfortable a vehicle is to drive.
Too add a little bit of detail to each score, we show "star scores" (between zero and five stars, with five being the best) for more granular categories within the larger frameworks of Comfort and Involvement, too.
Then, to round out each listing, you'll find a quick blurb summarizing all of the scores for the car, and our experience of it.
We'll be updating you on new entries to our indices as we drive/review the vehicles (and will eventually get around to putting all of these scores on WindingRoad.com). In the meantime, if you'd like to see the full (huge) list of every score, check out the latest issue of the magazine.
Car: 2013 Chevrolet Malibu Eco
Involvement: 63
Variety: *
Controls: *
Drivetrain: *
Handling:
Character:
Involvement Notes: The Malibu Eco has a smooth, unfussy ride, but it hardly communicates with its driver at all. The hybrid system neither intrudes, nor adds to the driving experience. Steering feel is slightly more talkative, but is outclassed by other vehicles at this price point. Seating position is surprisingly conducive to aggressive driving.
Comfort:72
Visibility: **
Space/Seating: **
Ride/Handling: *
Acoustics: ***
Controls: *
Comfort Notes: Good space, front and rear, with a goodly amount of technology features for a non-premium car. Quiet as a tomb, both at freeway speeds and around town. Materials quality is certainly superior the past Malibu, and is on par or better than what Toyota is currently shilling in the Camry.