Spy Shots: Mercedes-Benz CLS AMG Caught On The 'Ring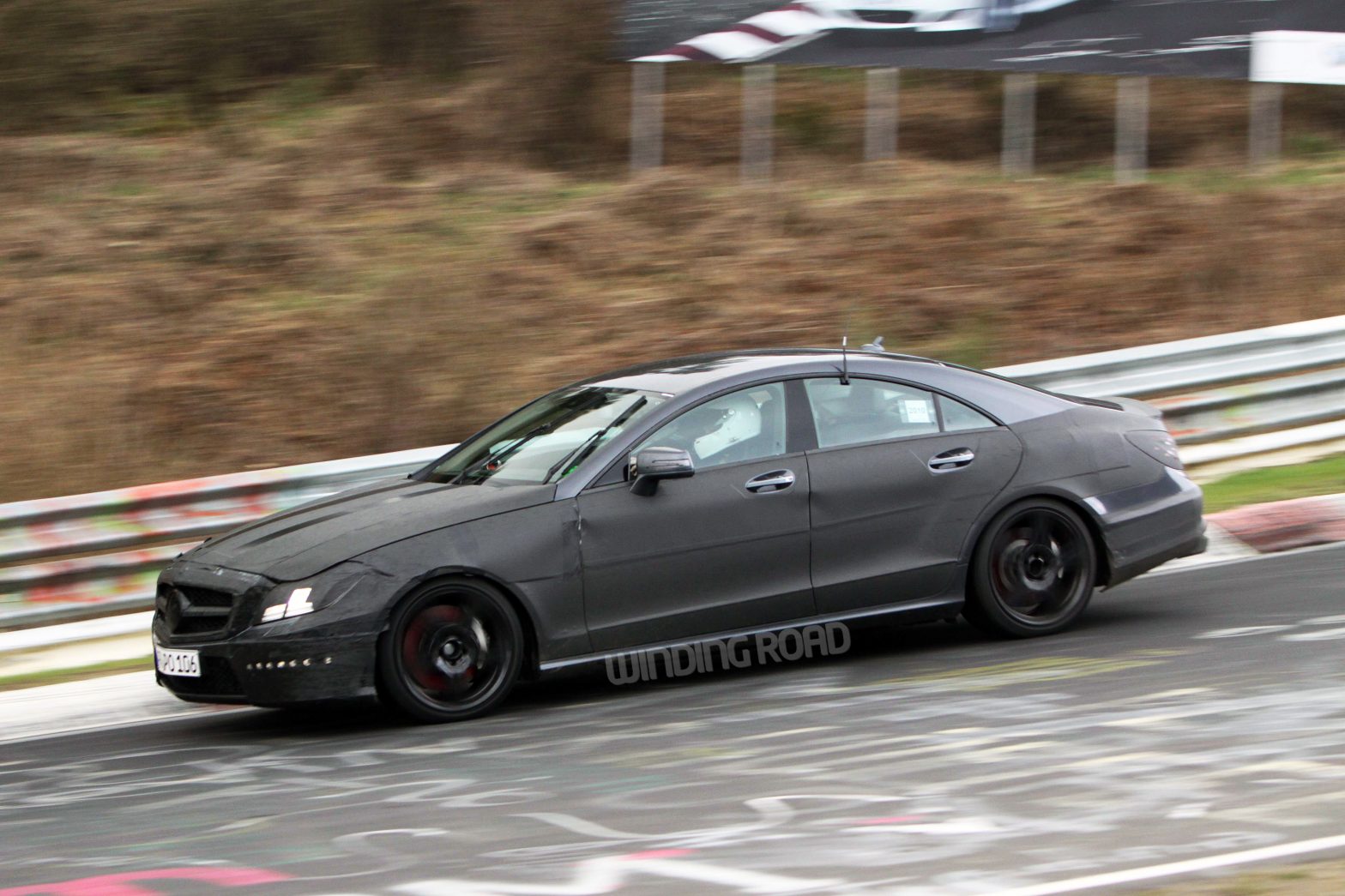 Our spy photographer sent us two series of spy shots, which we have combined here into one gallery. They feature the Mercedes-Benz CLS AMG on both public roads and on the Nürburgring, this time wearing much less in the way of camouflage.
It's 5.5-liter, biturbo V-8 will produce between 544 and 571 horsepower. In terms of appearance, the car won't be changing much this year, apart from wider daytime running lights, and maybe a few small tweaks in the sheet metal and grille.
Click through the gallery to see the CLS AMG, or scroll down for more information from the photographer himself.
There are few cars that still look fresh after five years of production and the current Mercedes CLS is one of them. No Botox needed here. But Mercedes is already working on a new CLS as we have showed before with photos of both full camouflaged prototypes as well as light camouflaged prototypes. And the reason has nothing to do with the looks, but more with the technicals under the skin. Since the current CLS is based on the old E-Class it's natural to develop a new CLS on the current E-Class.
We have seen the AMG version of the Mercedes CLS before, but this is the first time that we see the AMG version is this little amount of disguise. Powered by the new 5.5-liter twin-turbo delivering between 544 and 571 wild horsepower this will sure make the guys in Ingolstadt and Munich work a little harder.
Here are some more photos of the AMG CLS during a quick lap on the Nürburgring. This time showing of some glowing brakes and also the daytime running light that seems to be much wider then on the normal CLS.