Spy Shots: New Dodge Charger Seen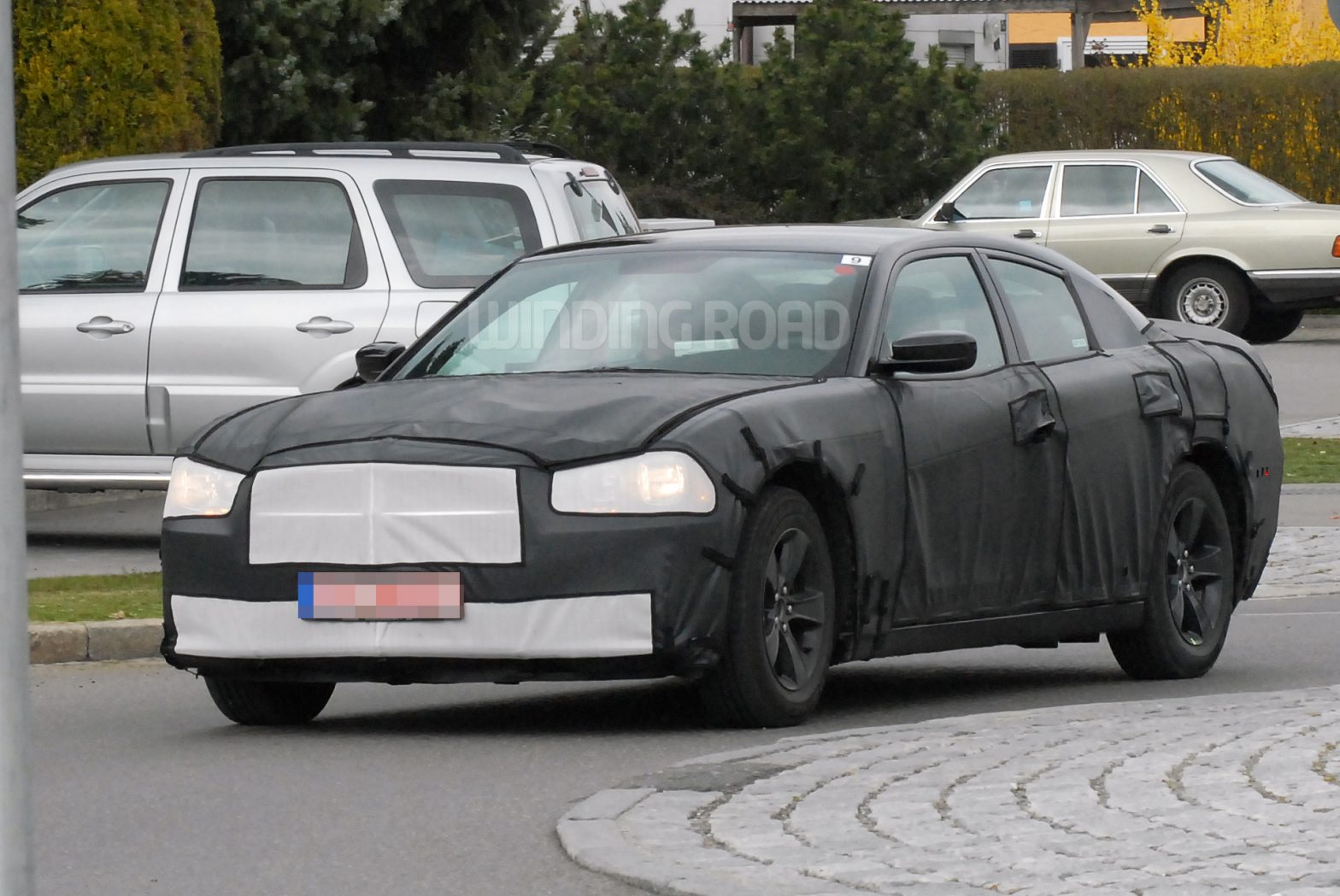 We just got these photos of the new Dodge Charger under heavy camouflage.
It looks almost the same, but our shooter points out LED taillights (hard to see here), and the fact that it will get some throwback looks from the 1968 version (ditto). Also, some work will be done to improve fuel economy.
Take a look at the new Charger (SRT8?) in the photo gallery, or scroll down for the shooters own words.


Today we managed to get some spyphotos of the new Dodge Charger while doing some test laps in a smaller city. The new Charger is expected to get some details from the original 1968 Charger, something that is difficult to see under all this cammo.
But something we can see are the LED tail lights. We also expect the new Charger to be less boxy to improve gas mileage and noise. This could possibly be the SRT8 version since there seems to be a spoiler on the trunk, this could as well be just cammo.