Spy Shots: 1-Series M Goes To Green Hell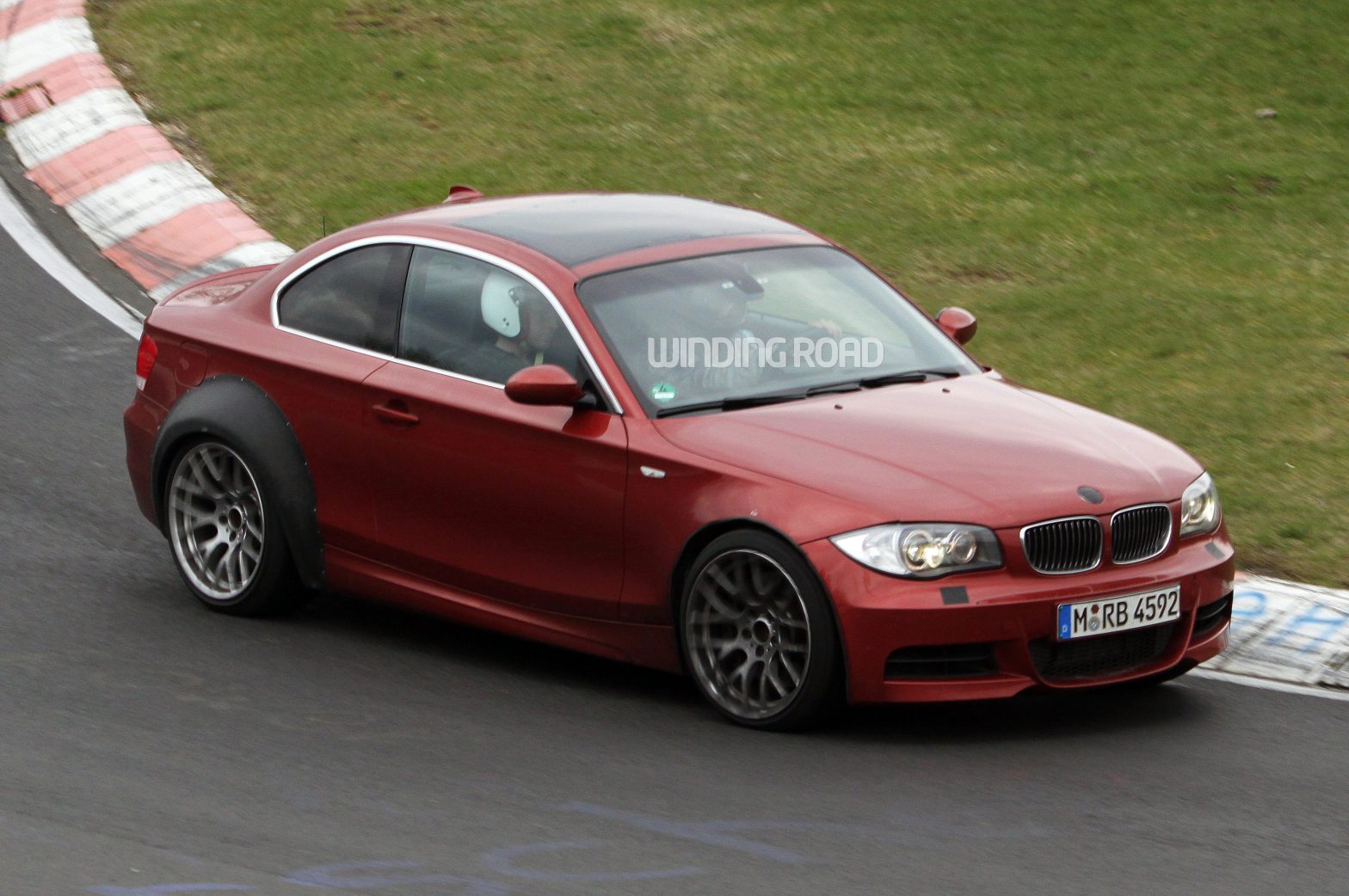 We already posted images of an M version of the BMW 1-Series coupe as it tested on public roads. Today, we offer these images of the high-performance 1 lapping the Nürburgring, this time sporting a carbon fiber roof, as our spy shooter points out.
We're still not sure what it will be called, but M1 is probably out of the question, for reasons we discussed earlier. We think 1M has a nice ring (get it?) to it.
For more information on the mysterious 1M, click here for our last set of spy images. Otherwise, have a look for yourself in the photo gallery, or scroll down for the photographer's notes.


Last week we gave you the first photos of the real BMW M1 (1-series M) prototype and this week a mule for that M1 was spotted during some fast laps on the Nürburgring. This one is showing off the carbonfibre roof and is testing suspension, engine and brakes.