Update: Ram 1500 ST Crew Cab 4X4 — Interior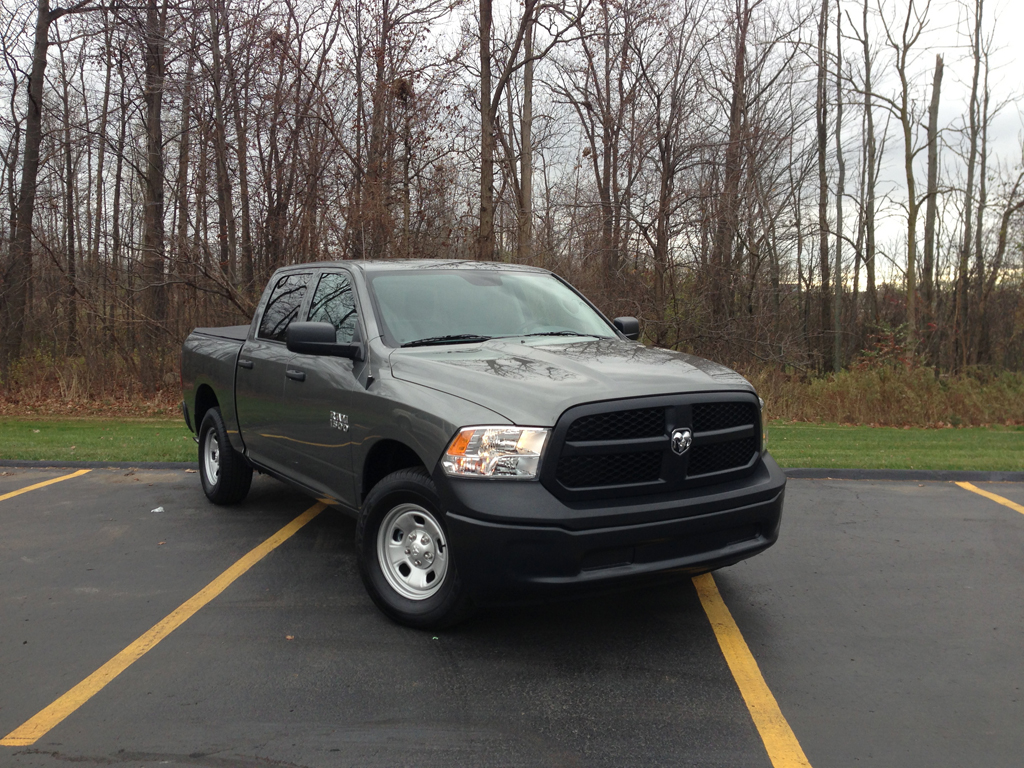 Ram 1500 ST Crew Cab 4X4
Interior
The ST isn't listed on Ram's consumer or media website. It's actually identical to the Ram 1500 Tradesman, but is considered a "fleet-only" vehicle. It's something for utility companies or construction firms to buy in bulk, and at a reasonable price.
And boy is it basic. Plastic abounds in the interior, but it's not exactly a bad thing. It's soft to the touch, and feels well assembled. It doesn't creak or flex when pressed on, and most importantly, it has a look of durability about it. The 1500 ST looks like it could last for donkey's years on the worksite, which is kind of what you want in a work truck.
Being a work truck, it shouldn't be a surprise that there's a ton of space in the Ram's cabin. But then you climb in. Backseat space can only be described as limo-like. Those with long legs will find a paradise in the back seat, while overall shoulder and headroom are quite impressive too. Moreover, the back seats are actually not uncomfortable. Yes, that's an accomplishment for a pickup.
Things aren't bad for the driver, either. Even though this is the base Ram, it's still got Chrysler Group's global steering wheel, although only a few of the buttons on its face actually do anything. The front seats are wide, supportive, and are quite comfortable if long haul driving is your thing. Adjustments to the seating position are made manually, and there aren't a lot available, so if you require an odd seating position you'll want to opt for a higher end model with electric adjustments.
Audiophiles aren't going to go crazy for the ST, but it's still got six speakers, an auxiliary input, and a USB socket. It's not great, but considering the truck's purpose, it's more than we'd originally anticipated.