Quick Drive: 2011 Mitsubishi Lancer Sportback Ralliart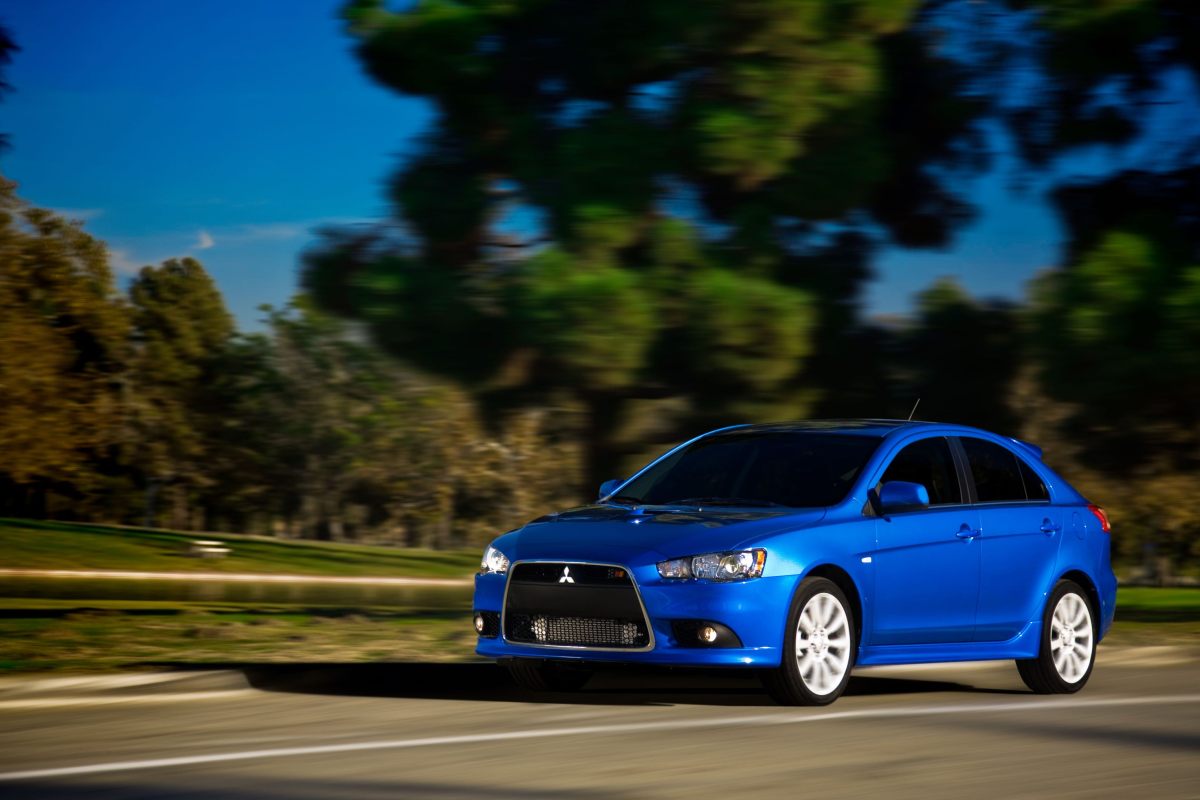 The last time we had a Ralliart—a sedan—I was quite charmed. The Ralliart has a fun level of power, a well-controlled suspension, and one of the best AMT transmissions around (which Mitsubishi calls SST—a dual clutch system). As a mini-Evo for those who want SST and don't have the coin for the big hitter, it seemed like a very attractive package. I did feel that power was a smidge lower than one might want, as was grip on the street.
Now along comes the Sportback version of the Ralliart, and—voila!—the power seems to be up and the grip as well. This still isn't an Evo, but I really had the sense that you would notice the deficiencies less than with the earlier Ralliart. This all might be sample-to-sample variance, but in any event, if the Ralliart fits your profile, be sure to drive the Sportback.
The Ralliart does gain over the Evo by delivering a somewhat easier-to-live-with ride package. In fact the whole car seems less caffeinated, which day-to-day may be an advantage for some and a drawback for others.
I like the hatch configuration as well. Not because of the styling, which isn't bad, but always seems slightly odd in its proportions. But I like it because a hatch allows you to carry things that a trunk doesn't. The Sportback hatch is far from the most useful, but for casual carrying it is a small advantage.
The hard part for the Ralliart is that the cars on dealer lots seem to be priced so close to the Evo with a conventional manual transmission. In reality it is $6000 less than the Evo GSR and $9000 less than the MR, so there really is a difference.
Finally, I'd say the Ralliart is a very different kettle of fish from the WRX. The WRX is torquey, while the Ralliart feels revvier. The Ralliart has paddle shift, where the WRX has a very usable manual. The Ralliart feels smoother and less gritty. The WRX feels softer and more fluid. Neither has great steering, but somehow the Mitsu setup seems initially better due to quickness while probably transmitting less information (which likely will make the WRX more satisfying). Both have usable interiors, though I'd rate the seating on the Mitsubishi higher and the space in the Subaru higher.
—Tom Martin, Editorial Director
Pros
Almost as fun as an Evo for less coin
SST automated manual is one of the best on the market
Rides smoother than its big brother
Cons
Hard to find an affordable new copy on dealer lots
Lacks the space of a five-door WRX
No stick shift manual option