Quick Drive: 2011 Hyundai Elantra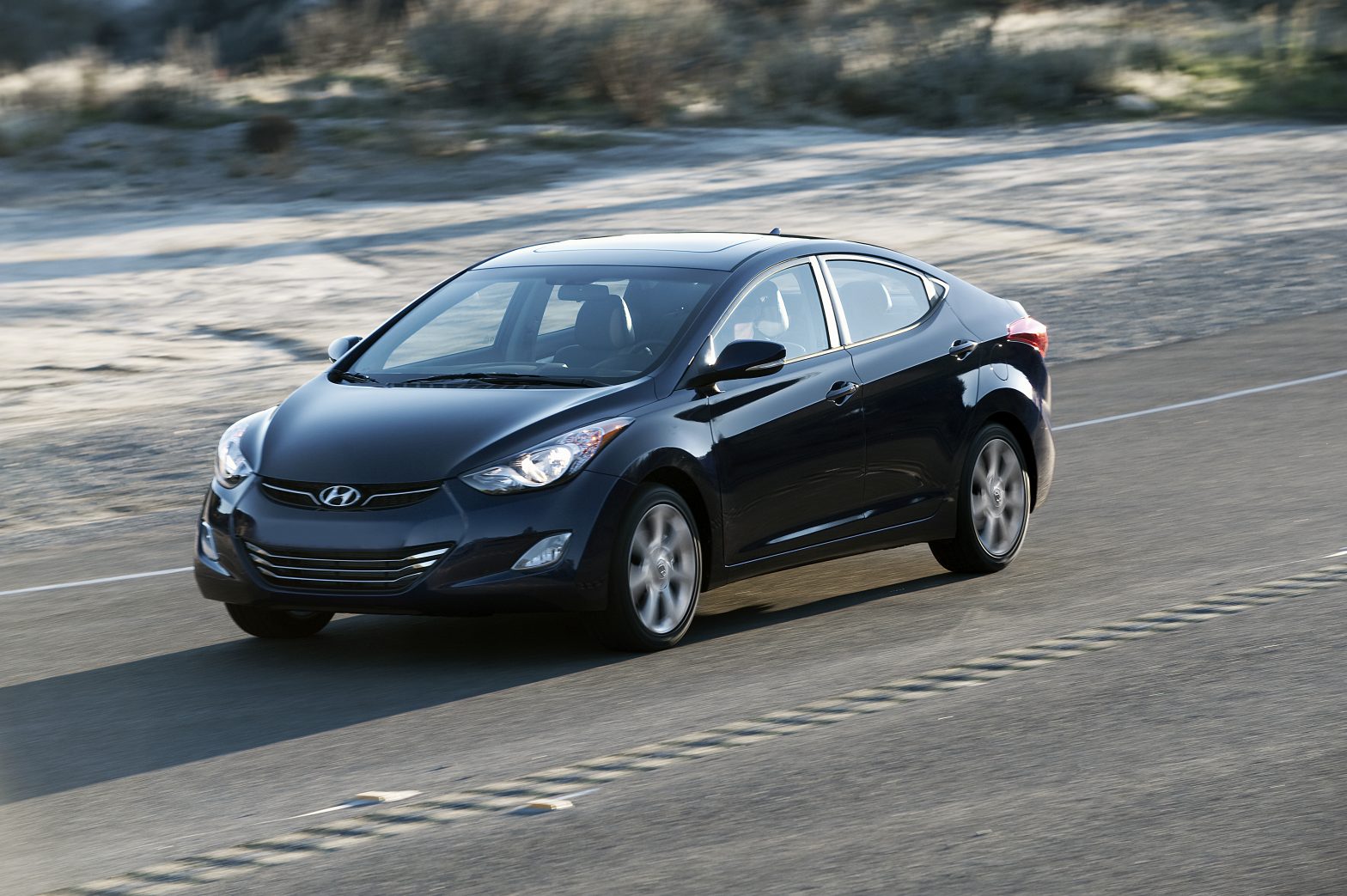 Can Hyundai put a foot wrong? I don't think so, especially after driving the redesigned Hyundai Elantra. For a start, this has to be one of the best looking vehicles in the sub-compact sedan market. Yes, it borrows a lot of its looks from the larger Sonata, but somehow I think the proportions work better on the smaller Elantra.
It also drives quite well too. The powertrain does a fine job of motivating the Elantra, although I would have liked slightly quicker shifts; shifting up and down just happened too slowly, although switching to manual mode helped a bit. Despite the transmission, the 1.8-liter four-cylinder felt strong, making passing maneuvers a snap, so long as you were in the correct gear.
Overall, the Elantra is a big step forward from the last generation. It delivered everything I'd come to expect from a Hyundai (including a ton of equipment in our Limited tester), including a handsome exterior, and a relaxed and comfortable driving experience.
—Brandon Turkus, Fleet Manager
To call it Sonata Junior sounds pejorative, but not when you consider the merits of the Sonata, plus those of smaller vehicles. It packs a lot of comfort into a small package, and offers up a lot of the stability and characteristic quality. It feels roomy inside, with a relaxed ride, but still with the rotational gumption befitting its small footprint. Unfortunately, it's not the best at rewarding the driver or providing useful feedback.
To me, the comparison that needs to be made is against the new Ford Focus. Both offer refinement, comfort, and quality in economical packages. I've put some thought into this, but haven't had the chance to drive the two vehicles within an appropriate time span to choose my favorite. They're both good, and they're close enough in comparison that they deserve a side-by-side appraisal.
—John Beltz Snyder, Production Editor
With this new Elantra on dealer lots and Ford's sharp new Focus out fighting for attention, too, is it any wonder that early returns indicate that Honda hasn't gone far enough with it's new Civic?
Even for us Winding Road types, it's hard to make the argument that the mildly better driving dynamics of Honda's stalwart compact are enough of an argument versus the better looking, more economical Elantra. Hyundai's interior treatment really feels like a class above the competition, especially if you avoid the lighter colors, and the styling of the hatchback is really sleek, too. That Honda doesn't even offer a hatchback, right when they seem to be creeping back into vogue, is unbelievable to me.
Other than the very solid powertrain—top of the pack in power and 40 mpg on the highway—I will admit that the Elantra isn't stunningly exciting to drive. It's comfortable and utterly inoffensive but it won't be confused for a canyon carver anytime soon, nor will I expect to see hopped up versions showing up at local SCCA events anytime soon. We're going to have to wait and hope that Hyundai's upcoming Veloster is the cure for the fun-hatch fever instead.
—Seyth Miersma, Editor-In-Chief

Pros
Flowing styling that attracts many, offends few
Big on comfort and quality
Huge fuel economy at 40 mpg, and still the best warranty in class


Cons
Strong engine let down by a lackluster manual gearbox/average automatic
Low levels of feedback hurt driver involvement
In terms of outright handling, still a bit behind Honda's Civic