Driven: 2010 Jaguar XF Supercharged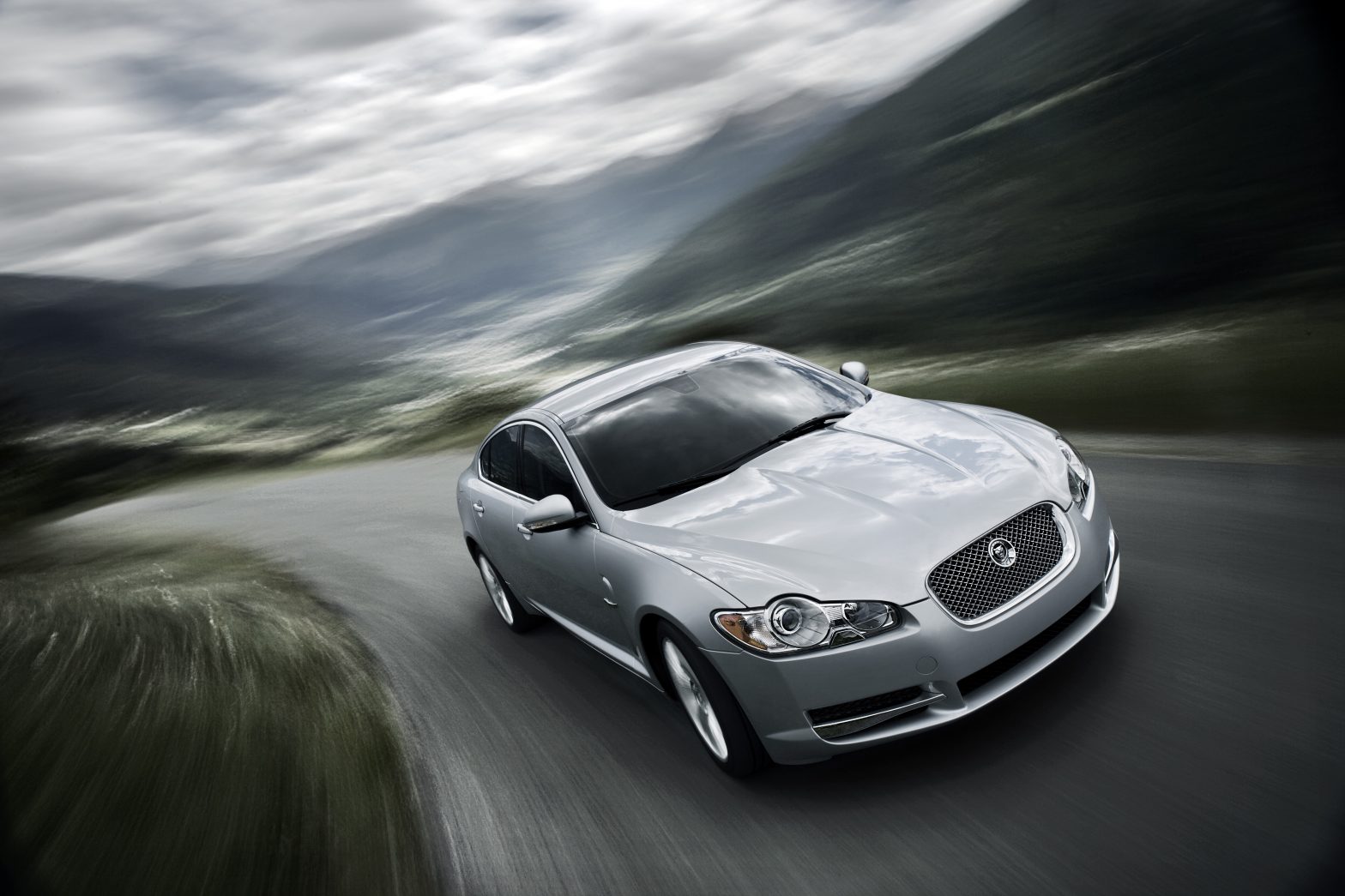 —Ypsilanti, Michigan
If you're like us, the Jaguar XFR definitely makes your mouth water, but you know that shelling out around $80,000 for a sport sedan is better spent on a BMW M5, what with its screaming V-10 and proper manual gearbox (or nifty seven-speed DCT). But before your dreams of Jaguar driving are completely dashed, consider this—the R-badged XF isn't the only model to benefit from supercharged power. Appropriately (though somewhat underwhelmingly) dubbed the XF Supercharged, this middle-child XF offers super-sedan thrills of a different sort for a discount of $12,000 versus the XFR.
Like the R, the XF Supercharged starts with Jaguar's new direct-injected, 5.0-liter V-8, which even in its base form is a pretty potent and sweet-sounding engine. Adding the supercharger boosts the output to 470 horsepower and 424 pound-feet of torque—losses of 40 and 37 compared to the XFR, respectively. Still, flooring the go-pedal from a stop will net you a run to 60 miles per hour in just 4.9 seconds, which isn't at all sluggish, especially since the XFR is only two-tenths of a second faster.
As a sport sedan, the XF Supercharged is hit or miss. In a straight line over long stretches of hilly backroads, the suspension is firm with good damping and stability, without ever feeling floaty or disconnected. But in a rather curious feat of engineering, there's a bit of body roll and overall waftiness through the turns. The steering is rather light, though somewhat pleasant and involving to use, but as a canyon-carver, the XF's chassis doesn't inspire much in the way of confidence. We first noticed this problem on the base XF, and it doesn't seem to have been tweaked for the supercharged car. The XFR isn't exactly world's better in this regard, either.
But if you look at the XF Supercharged as more of a grand tourer, it all starts to make sense. During our test, we drove many hours down highways and relatively uninteresting country roads, and found the XF's dynamics to be spot-on for these sort of tasks. The six-speed automatic transmission is really smooth, and the paddle shifters are fun for do-it-yourself gearchanges, even though the autobox won't execute shifts as fast as a higher-grade dual-clutch setup. Mid-range acceleration is relatively potent—the supercharger aiding in fast jaunts from 40 to 70 mph, and our test car's twenty-inch wheels provided lots of grip through turns, even if the suspension is somewhat vague. The brakes have lots of stopping power to slow you down quickly from higher speeds, but around town, they're touchy and take some getting used to. Neck-snapping haults are possible if you aren't careful.
In terms of interior styling, we love what Jaguar has done with the XF's interior. It looks sleek, modern, and very luxurious, though some of the materials used aren't as good as what you'll find in an Audi A6. Still, the overall cabin design speaks to both sportiness and luxuriousness, and we didn't find much fault with the Jag's overall comfort. The front seats are decently bolstered, and we really appreciate the ability to adjust the length of the bottom bench. The driving position is relatively low-sunk, but the well-shaped greenhouse does provide for good sightlines from all angles. Compared to the BMW M5, the XF's interior is much more appealing to the eye and much more intuitive to use, but the Bimmer's higher levels of quality and refinement make for a better overall package.
It seems odd to call a $68,000 car a bargain of any sorts, but for supercharged sedan dynamics, you'll be hard pressed to find anything as impressive as the XF Supercharged for the same coin. It provides a strong argument for enthusiasts who don't necessarily need all of the guts of an XFR while still having similar levels of refinement and involvement. It's a real sleeper, too—the supercharged car's design is about on par with that of the base XF, save some larger wheels and appropriate badging. As a whole package, the XF Supercharged has a lot to offer while still being relatively wallet-friendly. We approve.

2010 JAGUAR XF SUPERCHARGED
Engine: Supercharged V-8, 5.0 liters, 32v
Output: 470 hp / 424 lb-ft
Transmission: Six-speed automatic
0-60 MPH: 4.9 seconds
Top Speed: 155 mph (electronically limited)
Weight: 4306 lb
Price as Tested: $68,000