Car Audio Test: Honda Odyssey Touring Elite—Standard Audio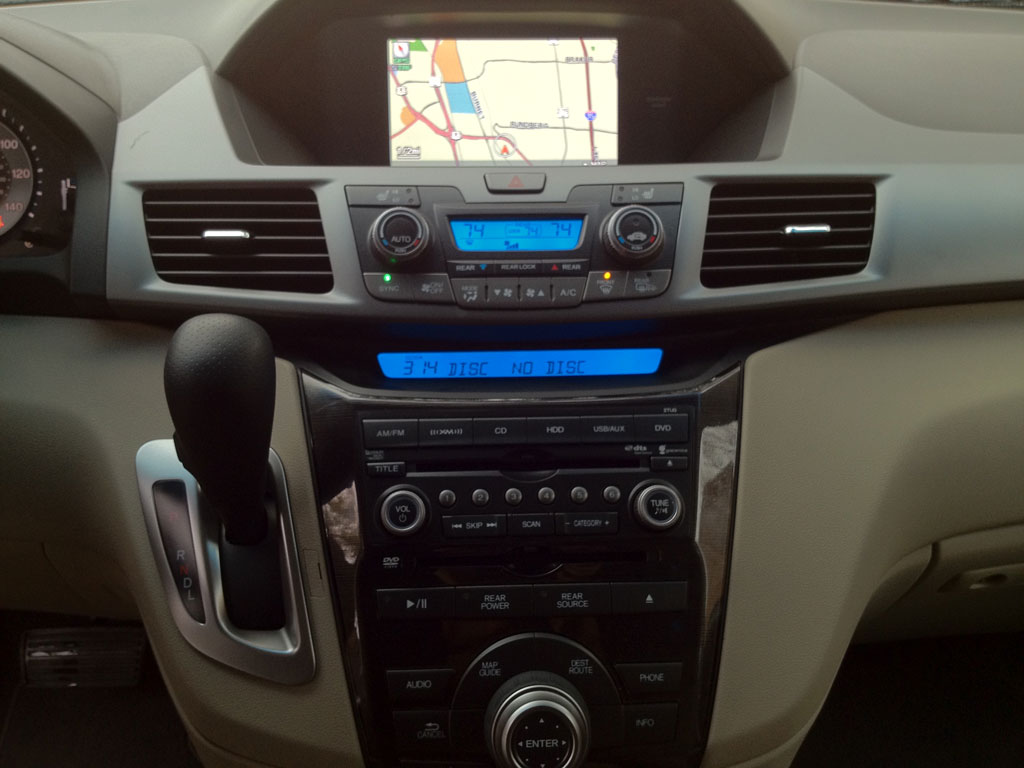 Many of you may not know it, but Winding Road has several sister publications that play in the high-end audio space of the publishing world. We've decided that it was high time, then, that we unleashed the expertise of our audiophile reviewers into the often murky world of in-car audio. In each of our Car Audio Test reviews, you'll find a concise summary of the stats, strengths, and weaknesses of the test car's specific system that go far beyond the often irrelevant data provided by OEMs and the media alike. Be sure to check out Playback on AVguide.com, too, for even more content like this.
Car: 2012 Honda Odyssey TRG Elite
Audio System: Standard Sound
Features: AM/FM/XM/CD/MP3/DVD/Hard Disk; Dolby Pro-Logic;650 watt of amplification, 12 speakers
Scores:
– Balance Of Bass/Midrange/Treble: 87
– Clarity: 85
– Low Distortion: 85
– Dynamic Power: 86
– Spaciousness: 79
– Background Quiet: 85
– User Interface: 83
Composite Score: 84
Testing Notes: Honda does its own audio systems, and as we've seen this shouldn't count against them. This system sounds good, with a proper balance of bass/midrange/treble once you tone down the subwoofer. The sound is pleasingly clean, with particularly low distortion treble, but also above average bass definition. The cabin is quiet, helping you to hear subtleties, and the system will play quite loudly. Dynamics do, however, seem slightly reserved compared to the best systems available. Really, though, the only issue of note is the lack of a realistic soundstage for music in the front seat, with too much happening left and right and low down in the cabin, whether in stereo or Dolby Pro Logic II mode. For movies in the rear, on the double-wide, two-movies-at-a-time screen, the sound is focused on the image, though the sound quality is reduced from the description above.