Car Audio Test: Acura TSX Special Edition—Acura Premium Sound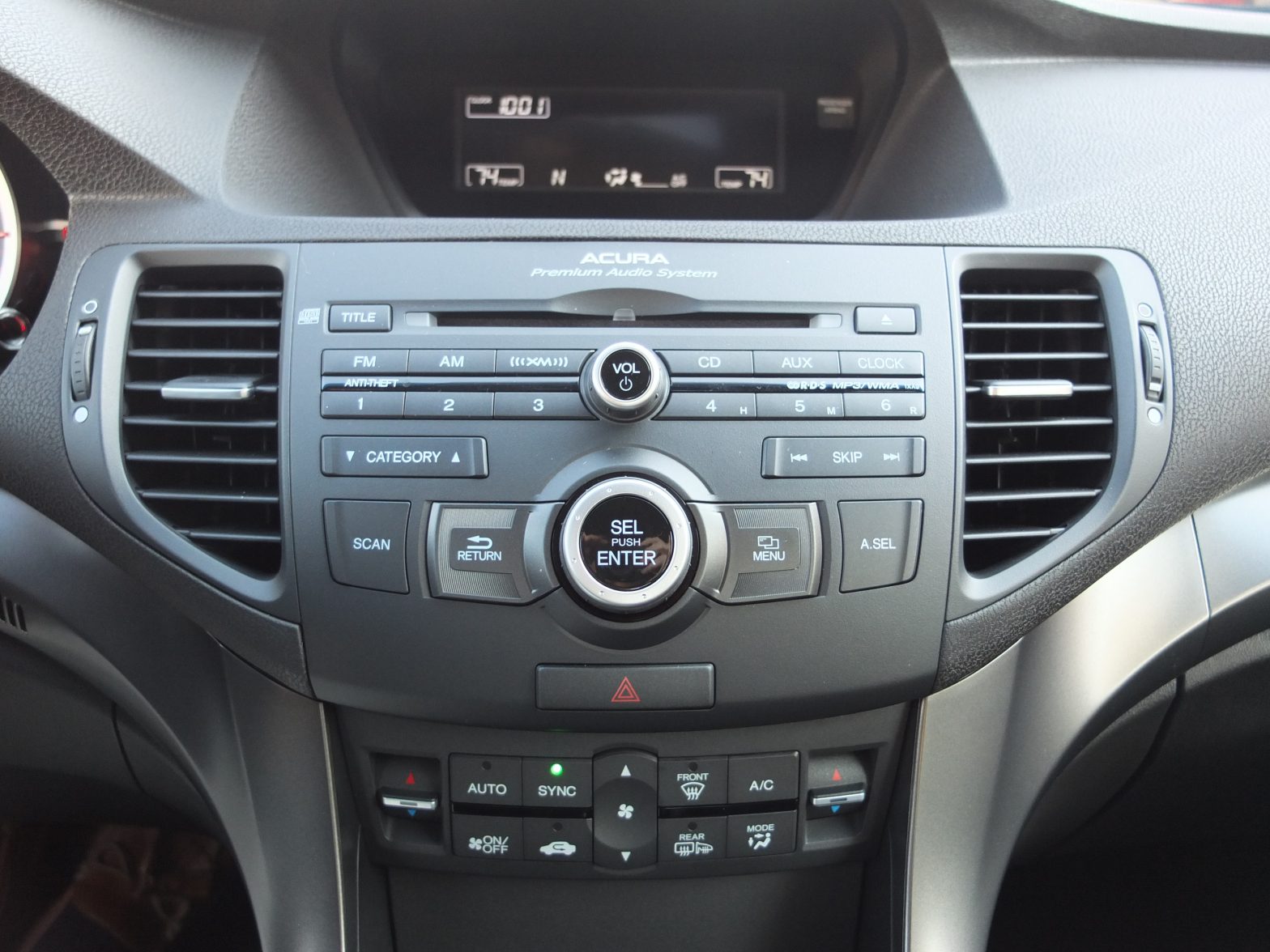 Many of you may not know it, but Winding Road has several sister publications that play in the high-end audio space of the publishing world. We've decided that it was high time, then, that we unleashed the expertise of our audiophile reviewers into the often murky world of in-car audio. In each of our Car Audio Test reviews, you'll find a concise summary of the stats, strengths, and weaknesses of the test car's specific system that go far beyond the often irrelevant data provided by OEMs and the media alike. Be sure to check out Playback on AVguide.com, too, for even more content like this.
Car: 2012 Acura TSX Special Edition
Audio System: Acura Premium Sound System
Features: AM/FM/CD/XM;MP3/Aux In, USB In; RDS;7 speakers
Scores:
– Balance Of Bass/Midrange/Treble: 76
– Clarity: 82
– Low Distortion: 81
– Dynamic Power: 80
– Spaciousness: 78
– Background Quiet: 79
– User Interface: 82
Composite Score: 80
Testing Notes: This system has some problems. It sounds okay but a little lumpy, with a fairly big lower mid-range dip and blurry bass. The imaging is rather odd, shifted to the right, too low on the dash and overall a bit disembodied. The treble quality is actually pretty good, and the music doesn't sound totally lifeless, despite these flaws. None of this is helped by the noise level on the TSX which, while not high, interferes more than on upper-end luxury models.