Spy Shots: Volkswagen Jetta High-Altitude Testing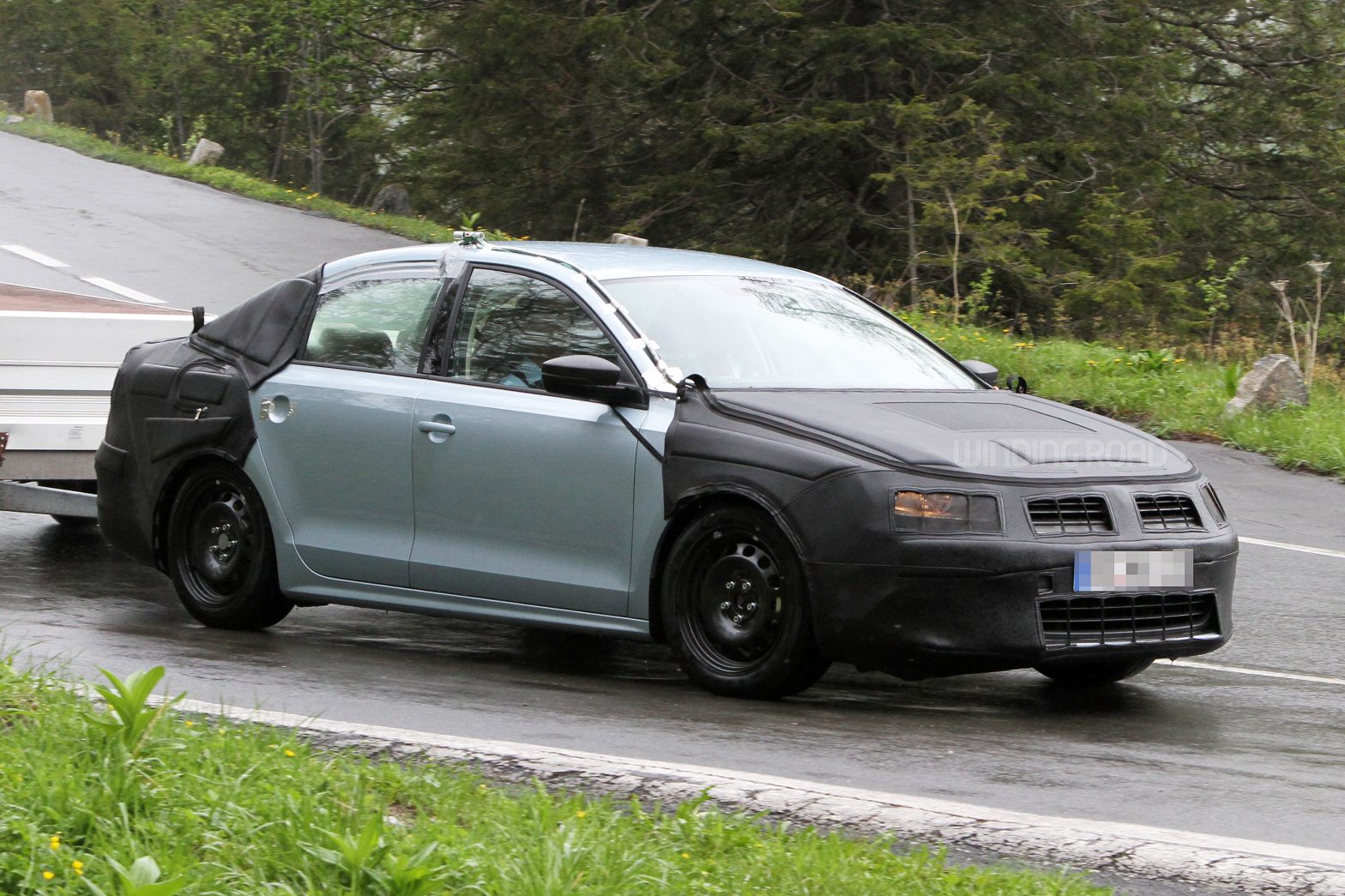 Our spy photographer sent over these pictures of the Volkswagen Jetta testing in the Alps.
Most of the new elements, particularly the lighting and rear side windows, are covered up. The sheet metal appears to be bent a little differently, and the side moldings are more pronounced. The rear end looks to be lifted just a tad, but maybe the camo is fooling us. In all, the Jetta doesn't seem to be changing all that much.
Scroll down for the photographer's notes.

Today we snapped some photos of the new Volkswagen Jetta during some high altitude testing in the Alps. And by the looks of it, it will keep its tradition to be a smaller version of the Passat. Sure, the Passat will be more spacious and luxury but that doesn't mean the Jetta is a cheap looking car. It's probably giving excellent value for the money for those who want a mid-size sedan. Engines and gearboxes will come straight out of the Golf.