Spy Shots: BMW 1-Series M Sports Four Pipes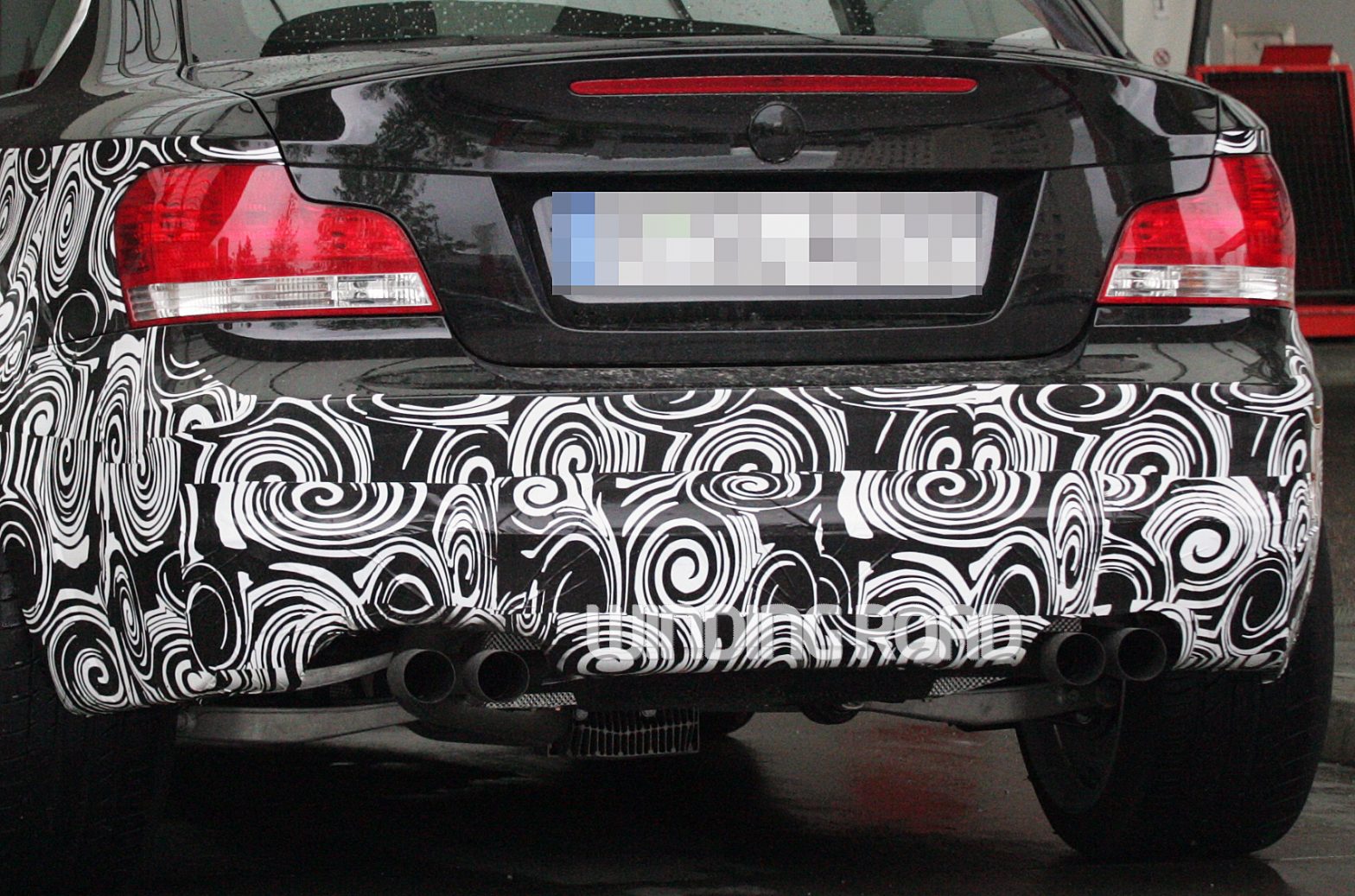 The BMW 1-Series prototype we've been seeing over and over, which we've been calling the 1M or 1-Series M (M1 has already been taken), has shown up again, this time finally sporting quadruple tailpipes, in true M fashion.
Our photographer cites an argument that has been brewing among the public regarding this car, and perhaps these photos will put it to rest, or at least provide some compelling evidence that this is, indeed, an M car.
Scroll down for more insight from the shooter himself.

Ever since the first photos of these wide body BMW 1 series where published there had been wild speculations if this is a M-car or just a iS version. While the iS tellers always where talking about the lack of them, nowadays, so typical quad exhaust pipes the M fans always talked about the wide fenders, the LSD and the bigger brakes. But I guess that after seeing these photos we can all agree this will be an M-car.
Whether it will be called M1 or 1-series M, but this is definitely an M-car, and more and more of the pieces of this puzzle will come together. And now, for the first time, we can see the quad exhaust pipes. This is shaping up to be a real killer in the pocket rocket class.