Spy Shots: Volkswagen Passat Shows Its Face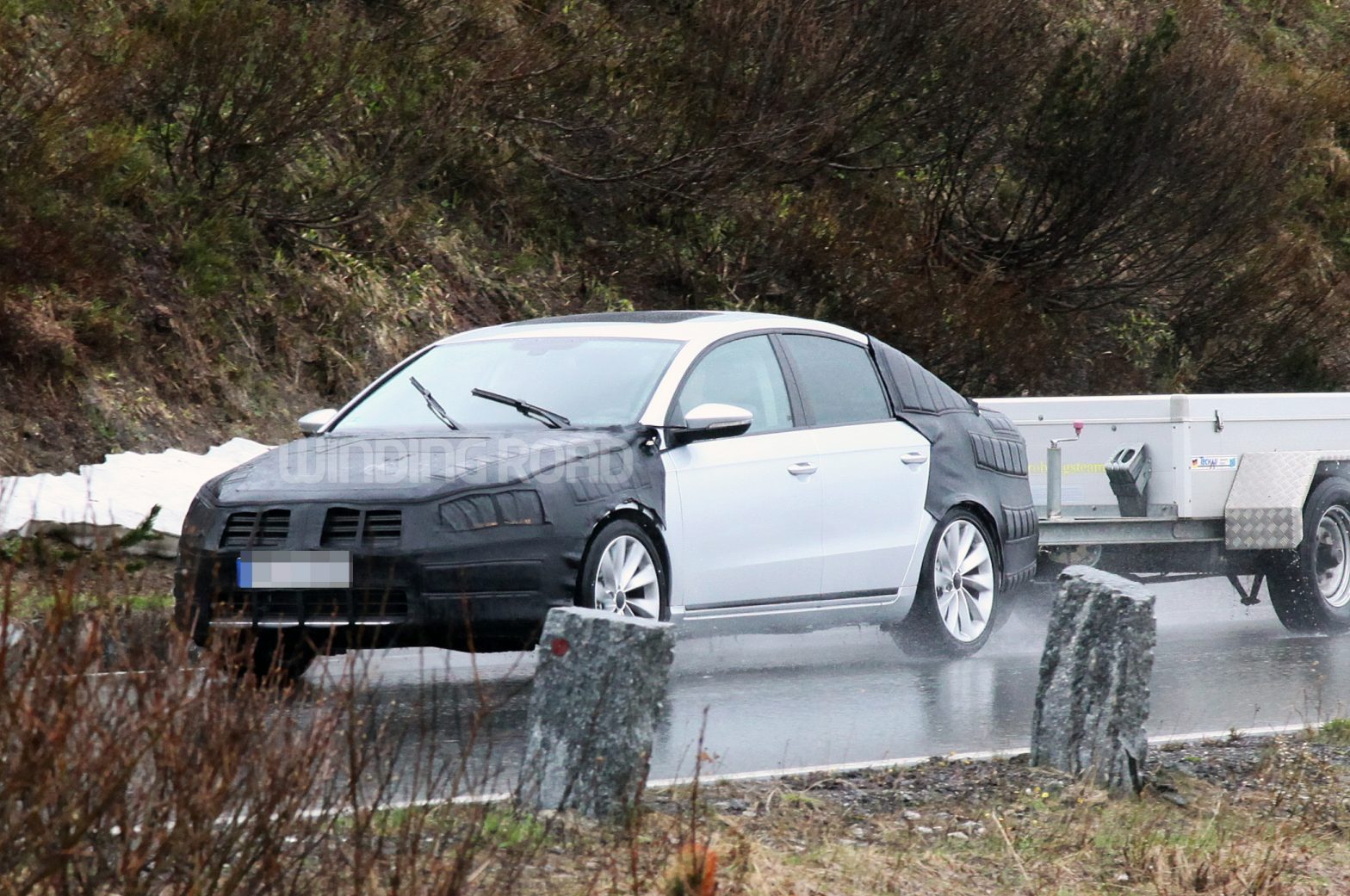 The Volkswagen Passat is getting a facelift, as evidenced by the most recent spy photos.
Seen here with trailer in tow, the Passat will get a new grille, reflecting the same DNA as the Golf and Touareg. The new headlights should be sporting LED running lights, and the rear lighting should get similar treatment.
The interior and mechanicals of the Passat will also get some upgrades, taking some cues from the CC. Our photographer tells us voice-activated navigation and climate-controlled seats will be part of the package. New suspension settings will better balance sportiness with comfort. The Passat may also shed a few pounds in the process.
Hopefully we'll see some more revealing images soon. Stay tuned.
Scroll down for the photographer's comments.
Today we can show you the first spy photos of the new Volkswagen Passat sedan. But before you jump up and down out of joy, remember that this is only a very big face lift and not a completely new car. All you can see from the outside is new but it's still based on the current version. Of course it gets the new VW family face that we already know from the Polo, Golf, Touareg and so on with the new grille. We also expect LED-day driving lights in the new headlights. At the rear there will be completely new rear lights with, well you guessed it, LEDs. Interior will also be freshened up, and in this care that means that the new Passat will get the dashboard from the Passat CC with better quality material and more chrome. There will also be some new gizmos, like the voice activated GPS, climated seats and so on. Suspension settings are made new to give the Passat a more comfortable ride but at the same time make the handling sportier. Expect the Passat to lose some weight as well due to lighter materials.