Hyundai CEO Details New Product, Powertrain Plans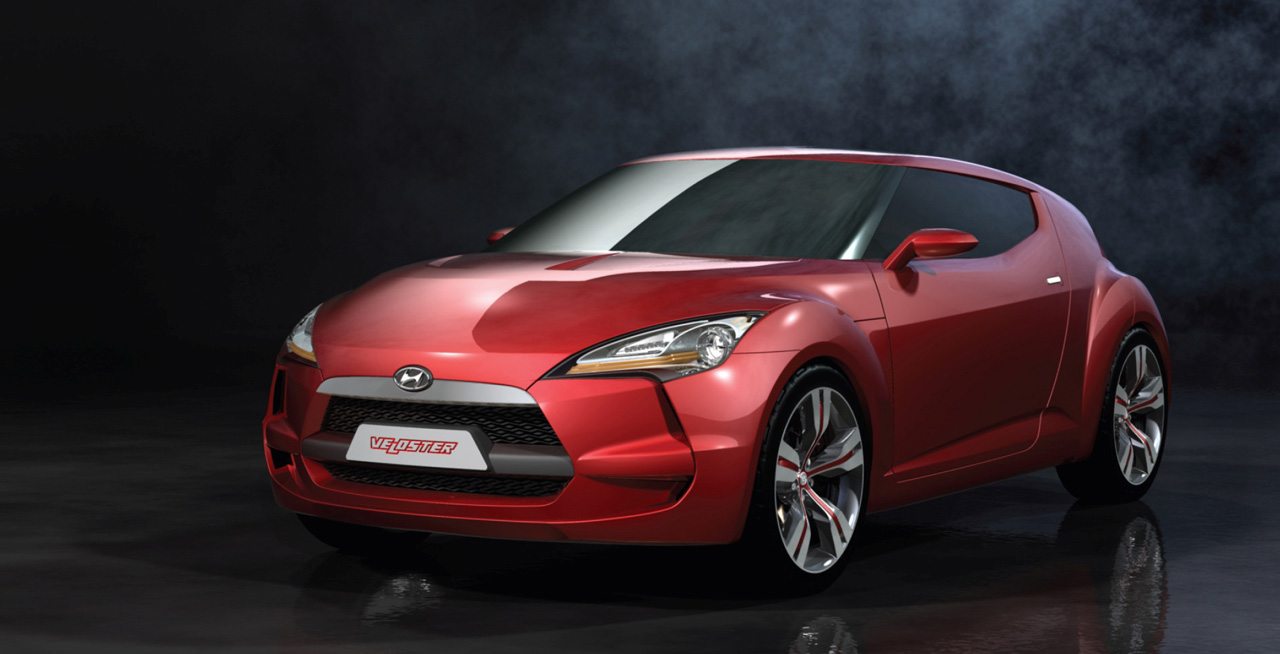 We're out in Beverly Hills, California, for our first drive of the 2010 Hyundai Tucson (stay tuned for our full review), but during this morning's press conference, Hyundai's CEO, John Krafcik, detailed some information about upcoming product plans for the 2010 and 2011 calendar years.
In addition to the Tucson and Sonata (which launches early next year), Hyundai will be working on all-new versions of the Elantra sedan, Accent, Santa Fe, and a sports coupe based on the Veloster concept (shown above) which will target a fuel economy rating of 40 miles per gallon.
Over the next few years, Hyundai will be integrating the use of turbocharging and direct injection into many new powertrains, the first of which is the GDI 2.4-liter four-cylinder in the 2011 Sonata. From there, we will see a turbocharged, 2.0-liter four (also for the Sonata). The next big powertrain break to see from Hyundai is a 2.0-liter four-pot mill for use in the high-efficiency Tucson Blue Drive, as well as the automaker's first gasoline-electric hybrid motor, debuting in the 2011 Sonata.
No word was given on future prospects for diesel powertrains, but Hyundai executives say that the automaker is open to the idea of launching diesel-powered vehicles in the U.S. when the marketplace has a higher demand for these sort of products. In the meantime, Krafcik stated that Hyundai firmly believes that DI and turbo technologies are the way of the future, so this will be the company's main focus for now.