Detroit 2010: BMW ActiveE Concept Debuts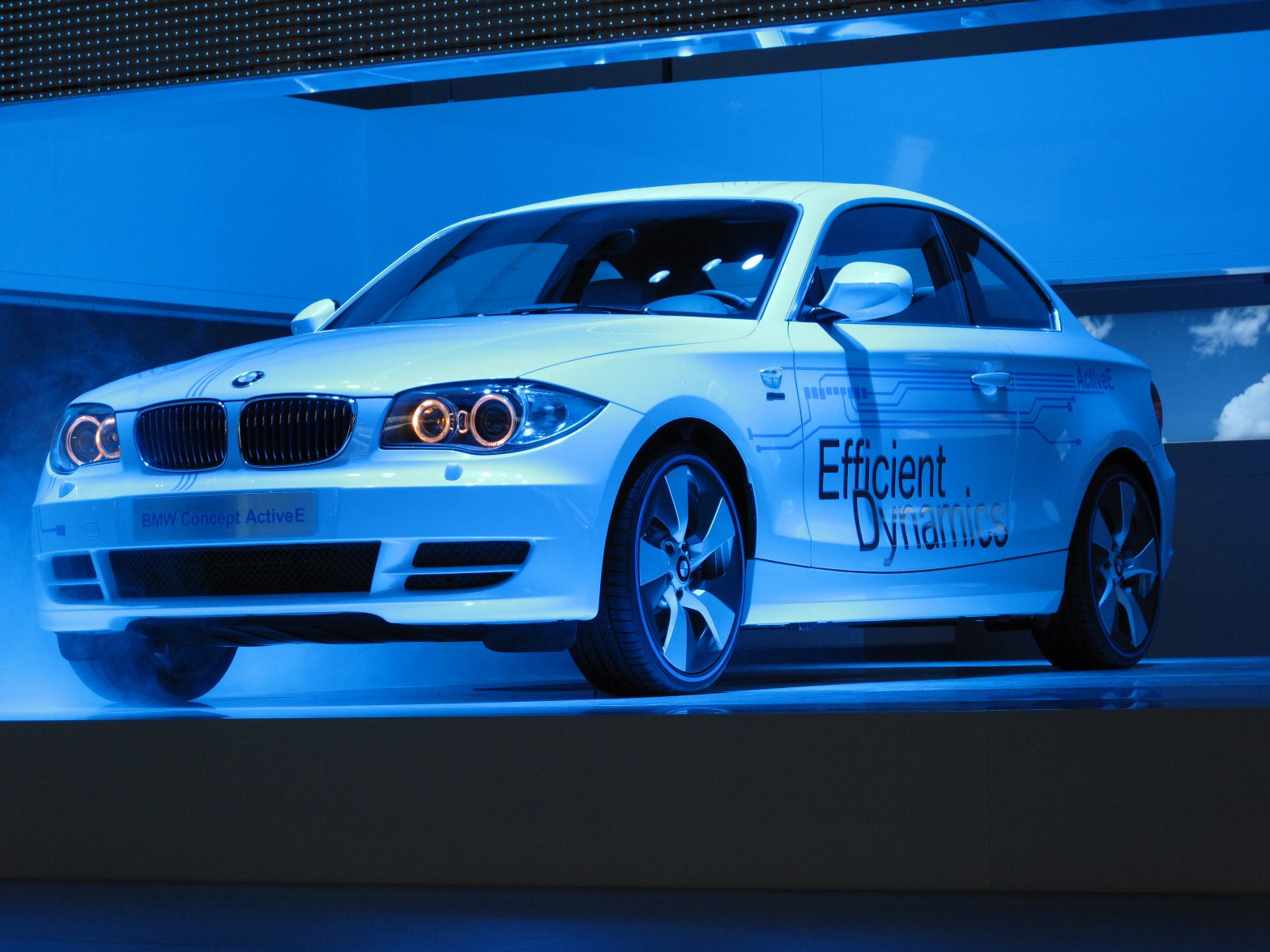 Replete with circuit graphics, huge branding, and cutting-edge blue-wall tires, BMW debuted its EV 1-Series concept, the ActiveE, at the North American International Auto Show this morning.
BMW is looking for the ActiveE 1-Series to take up where the Mini E will leave off. The electric vehicle will be made available, probably in the same sort of small numbers as the Mini, for lease, starting in 2011. This new test fleet of ActiveE vehicles will give the automaker more real world experience in terms of EV use, leading up to a vehicle that will be offered for sale, "In the first half of this decade," according to company board member, Ian Robertson.
The Mini E has already proven that BMW can build a fun-to-drive EV, and we can only imagine that electric 1-Series will follow in its dynamic footsteps. Click through to read the full First Look of the ActiveE Concept, here