WRR TV: McLaren P1 Hot Laps at CoTA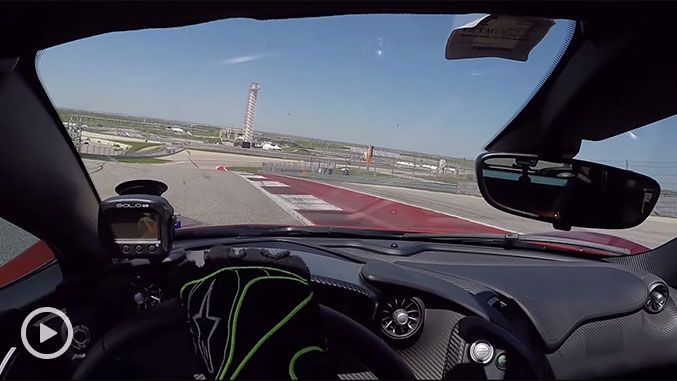 The engine roar of the world's most exclusive cars signified an event of a lifetime on Thursday, March 31, at the Circuit of The Americas. Combining fast cars and philanthropy, participants raised more than $161,000, benefiting the
Center for Child Protection
.
"This year was our 3rd Annual Ride.Drive.Give. event at Circuit of The Americas, and it was another great success," said Sam Butterworth, Center for Child Protection board member and Ride.Drive.Give. event chair. "Ride.Drive.Give. is such a unique event to Austin because it allows participants who have a passion for driving to experience the thrill of speed, all while giving back to the children in their city."
More than 70 drivers experienced the sensation of navigating the world-famous Circuit of The Americas track where they experienced the 20 challenging turns including the blind corner at Turn 10 and the harrowing hairpin at Turn 11. Participants also received one-on-one instruction from professional drivers and were given the opportunity to drive exotic cars including a Ferrari 458 Italia, McLaren 650S, Porsche 911 GT3, Lamborghini Gallardo LP550-2, C7 Corvette Z06 and Porsche Cayman R.
Forty of the day's participants signed up to experience the speed of reputable HyperCars as they rode shotgun in a McLaren P1 and Porsche 918 Spyder:
Have you subscribed to the Winding Road Racing YouTube channel yet? Give us a click if you want to make sure you don't miss any of the latest clips.