Video: POV Track Drive Of A Mazda 3 Hatchback AWD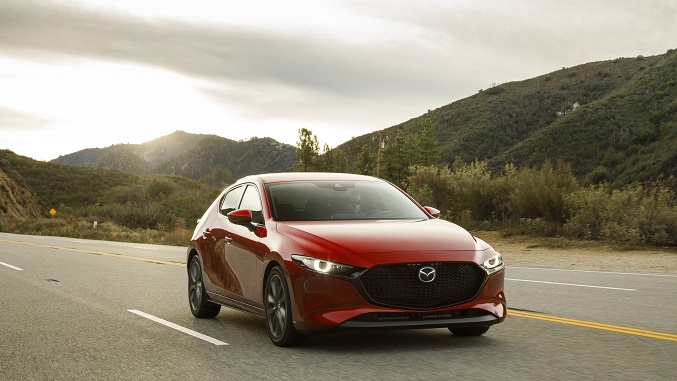 Follow along as Tedward takes a brand-new Mazda 3 Hatchback AWD auto out on Road America. This isn't the most track-friendly car in the world, but being a Mazda its chassis and suspension is a cut above the rest.
Weight: 3255 lbs.
Engine: 2.5 DOHC Inline-4
Compression Ratio: 13.0:1
Suspension: Independent MacPherson front / Torsion Beam Rear
Power: 186 horsepower
Torque: 186 lb. ft.
Redline: 6500 RPM
Wear headphones! The audio in this video was recorded with in-ear binaural microphones. With headphones or earbuds on, you'll feel like you're actually sitting in the driver's seat.