Video: A Blast From The Past In The Porsche 911 GT1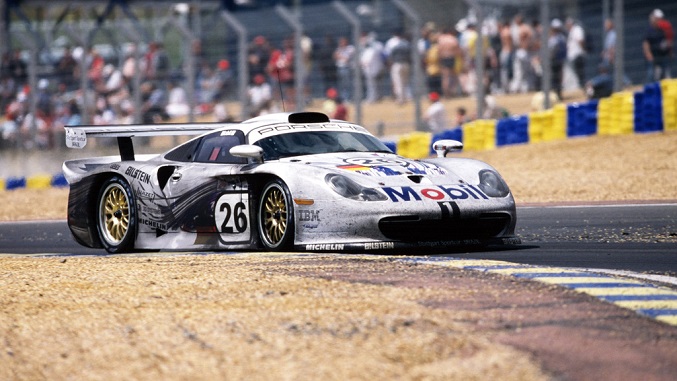 The Porsche 911 GT1 barely needs any introduction, especially here on WR. One quick glimpse instills instant excitement; one can imagine how much of a thrill it was roaring through the world's most iconic racetracks with its twin-turbo, 3.2-liter flat-6 and sequential gearbox. Possessing some of the wildest homologation bodywork of the 1990s, and being the origin of the most-hated headlights in modern automotive design (for the record, we dig them), it's always a brilliant sight.
It sported some of the coolest liveries in 1990s GT1 racing as well, especially the revised Evo model, with slicker bodywork and its wildly hated/loved fried-egg headlamps. You've got to admit, throwing these headlamps on the Evo before throwing them on the road-going 996 911 was a brilliant marketing move geared towards enthusiasts.
We were recently re-acquainted with the 911 GT1's beauty while perusing old episodes of Dream Car Garage, one of the staple shows of Speed Channel (RIP) back in the mid-to-late 00s. This show from the greater Ontario area covered many aspects of the performance and racing industry, from muscle car history to exotic European supercar tests, and even coverage of the glorious R33 Nissan Skyline GT-R. Peter Klutt, Tom Hnatiw (RIP), and the rest of the gang put on a great show.
Check out the segment from DCG that caught our eye below; it's quite entertaining, and does the 911 GT1 justice as a true enthusiast's dream car.