How To Jump Curbs Like A Pro At Buttonwillow: Driver Mod Track Guide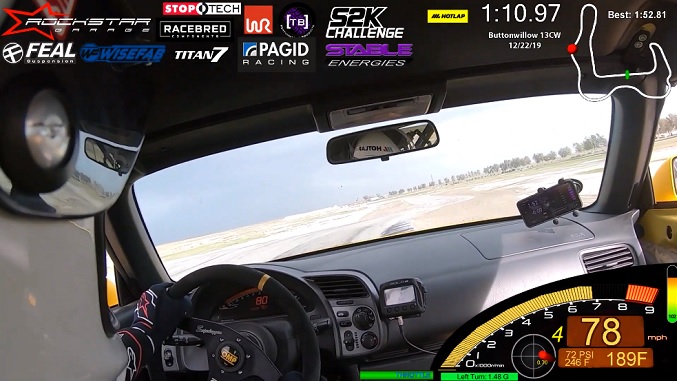 Finally, tracks have been opening up all around the country as COVID-19 restrictions ease up a tad. Despite a monumental amount of re-scheduling and re-configuring, there are still a lot of events left in 2020 as we pass the halfway point.
For racers and time attack/HPDE drivers in the Southwest, there are still plenty of opportunities to get on track at Southern California's world-famous Buttonwillow Raceway Park. Both NASA and SCCA have a few events planned before Winter, with a bunch of track days scheduled in between by such companies as Speed Ventures, OnGrid, Next Level, Speed SF, Extreme Speed, and more.
If drivers are feeling a bit rusty in regard to properly navigating this fun-yet-tricky course, particularly in its 13CW configuration, Kevin Burke of Driver Mod has you covered. He's a time attack hot shoe and driver coach who's clocked in many, many hours of seat time at BRP, and he's got the lap times to prove it:
Check out the guide here! It contains nice graphics and goes into great detail, and is fun to read through. He also adds important notes about where drivers should be very careful, because despite BRP being in the middle of the Central Valley with nary a thing to hit, there are still some hazards. These include digging into the ground and rolling, spectacular offs exiting Bus Stop, or smacking a front bumper after looping it at The Wall Of Champions.
Speaking of brutal offs while exiting Bus Stop…