Update: 2014 Jeep Grand Cherokee SRT8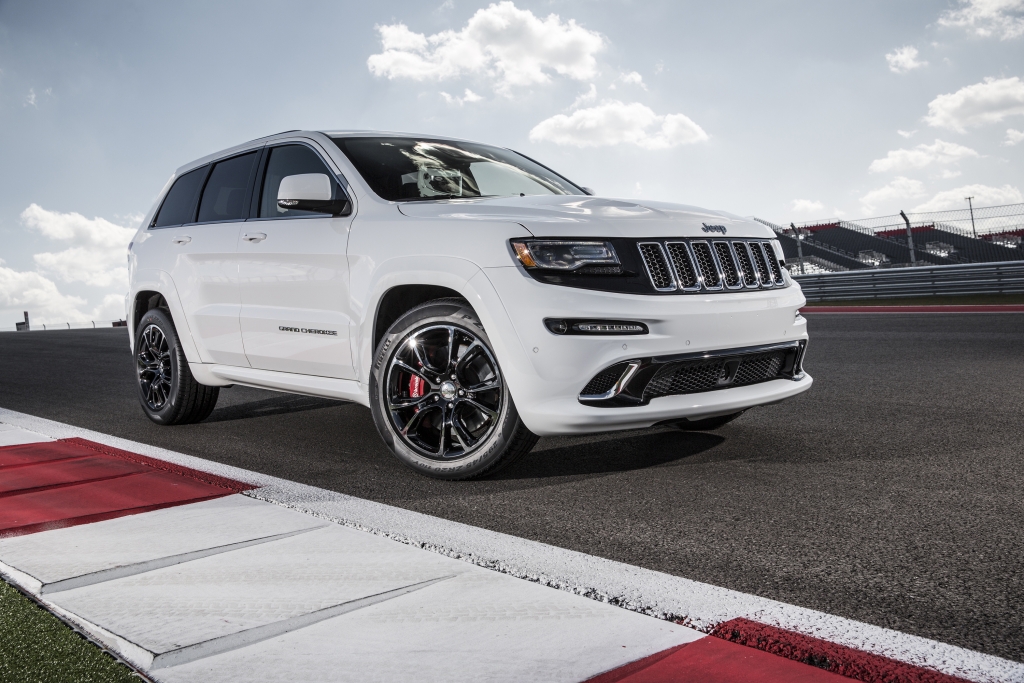 We attended Chrysler's What's New event, an annual bonanza of products from the Pentastar's brands. With the entire lineup of cars and the vast Chelsea Proving Grounds at our disposal, the event is a combination of test driving, news, and networking for journalists around the country.
With the ride and handling tracks at our disposal, along with a liberal definition of speed limits, we've put together a list of micro reviews, based on our day's driving impressions. Again, many of these impressions were culled from short stints with the cars in controlled conditions. We'll be following up with more in-depth reports when we get these vehicles for longer test runs.
Jeep's Hemi-powered monster got the same suite of tech upgrades as the rest of the Grand Cherokee range for 2014. That means the excellent 8.4-inch touchscreen display has been installed, replacing the ugly, last-generation touchscreen.
The instrument cluster is also home to a new TFT display. The rich graphics display key information relating to everything from performance metrics to trip information to directions. The controls are a bit laggy, and there's a slight degree of screen tearing when changing information, but overall it's a big upgrade over the previous Grand Cherokee's display.
The other big upgrade for the SRT8 was a new transmission.
The antiquated five-speed automatic has been replaced by ZF's 8HP eight-speed automatic. This transmission is a marked improvement over the old five-speed slushbox, with faster upshifts and downshifts and a manual mode that is actually responsive and fun.
There's also a launch control mode, although we were unable to try it on the crowded confines of the test track.
If you were turned off by the
old Grand Cherokee SRT8
, the addition of a modern transmission, paddle shifters you'll actually want to use, and a host of infotainment upgrades are enough to give it a second look.
2014 Jeep Grand Cherokee SRT8
Engine: V-8, 6.4 liters, 16v
Output: 470 hp/465 lb-ft
0-60 MPH: 4.8 sec
Weight: 5150 lb
Fuel Economy, City/Hwy: 13/19 mpg
Base Price: $62,995