Update: 2014 Fiat 500e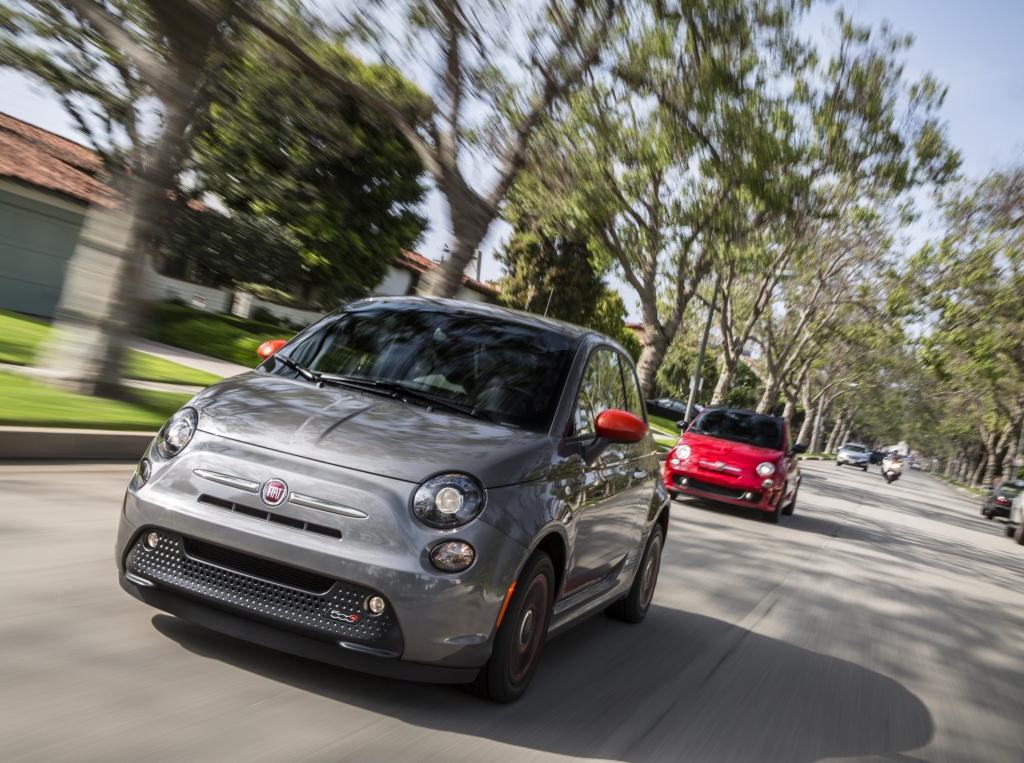 We attended Chrysler's What's New event, an annual bonanza of products from the Pentastar's brands. With the entire lineup of cars and the vast Chelsea Proving Grounds at our disposal, the event is a combination of test driving, news, and networking for journalists around the country.
With the ride and handling tracks at our disposal, along with a liberal definition of speed limits, we've put together a list of micro reviews, based on our day's driving impressions. Again, many of these impressions were culled from short stints with the cars in controlled conditions. We'll be following up with more in-depth reports when we get these vehicles for longer test runs.
With 111 horsepower and 147 pound-feet of torque from its electric motor, 100-plus miles of range from its 97 lithium-ion batteries, and a curb weight of 2980 pounds (only about 550 pounds more than a gas-powered 500 with a six-speed automatic), the
Fiat 500e
was a surprise during our brief outing with it.
It's the added weight, more than anything else, that has an impact on the 500e driving experience. While this is still a small, tossable entry, you can really feel the added heft of the electric batteries affecting the handling.
Yet, Fiat has gone to lengths to mitigate this. The batteries are stored as low as possible, which in turn improves the center of gravity. There's also a major improvement in the 500's weight distribution. The gas-powered model has a nose-heavy 66/34 weight split, while the electric Fiat offers up a better balance of 57/43. So while adding that much weight to the car is a negative, there have been some improvements engineered in.
On the road, the 500e is much like other cars, with the instant-on torque of the electric motor dominating the driving experience. The throttle response is sharp and predictable, and with a top speed of 85 miles per hour, the 500e doesn't feel like it'd be a liability.
The best thing about this car, though, were the brakes. Fiat's "blended braking" system hasn't been talked about much, and we can't really understand why. The system essentially uses engine braking down to eight mph, at which point the actual rotors and pads go to work. Not only does this save electricity and greatly expand brake life, but it feels better than any regenerative braking system we've ever tested.
On many hybrids and EVs, the driver is forced to endure a brake pedal that is difficult to modulate, with an almost on-off feeling. The Fiat 500e feels more natural, with linear travel and a predictive level of stopping power. In short, Fiat's braking solution makes the 500e feel more like a regular, gas-powered car than most other EVs on the market.
2014 Fiat 500e
Engine: Electric motor with 97 lithium-ion batteries
Output: 111 hp/147 lb-ft
Weight: 2980 lb
Estimated Driving Range: 87 miles
Fuel Economy, City/Hwy: 122/108 MPGe
Base Price: $31,800