The Best Helmet For The Rest Of Us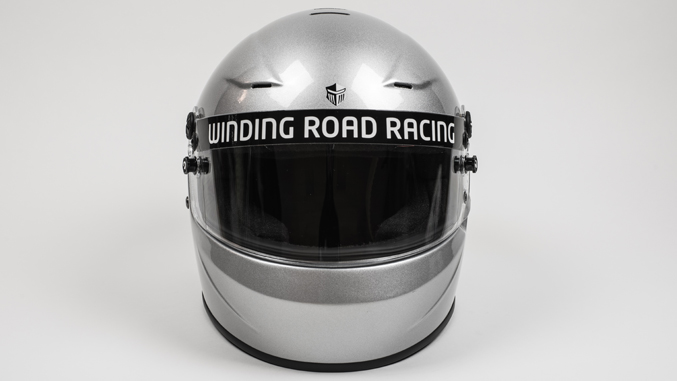 There's a well-worn joke in project management circles that says "Fast, Good, Cheap…Pick Any Two". Some of us kind of feel that way about road racing helmets. Sure, we love the Stilo helmet line for its extensive integration of convenience features. And when we're doing enduros, we think of the Arai line, especially the GP-6 PED, because no other helmet can match its comfort level in our experience. But those helmets cost thousands of dollars, which makes them out of reach for most of us.
Winding Road Racing's product management team recently got to wondering if they could find a helmet "for the rest of us." They wanted something with the features of the exotic helmets but the price of the entry-level designs. Wanting to do more than just bench race helmets, the team discussed the idea with James Wilson, President of Black Armor Helmets. Together, they came up with this racer's wish list:
SA 2015 certification
Extensive padding adjustments to optimize fit
A selection of visors that are priced at 1/2 or less the norm
Modular communication port for easy radio hookup
Modular hydration port for clean drink tube integration
Large eyeport for visibility
Tear off posts standard
Pre-drilled for HANS posts
Available in white (cool, easily paintable) or silver (you don't see it every day, works as is with most liveries)
$400 base price
James, being the cool racer that he is, said "That sounds like a great helmet." Being the cool helmet designer he is, he said "It leverages a lot of our new technology, so we could build it". And being a shrewd business man, he added "if you buy enough of them". The Winding Road Racing team couldn't really back down at that point.
"Feature-laden, Comfortable, Cheap…Pick All Three." It has a nice ring to it.