Sparco Victory RS-4 Race Suit: Safety and Comfort Combined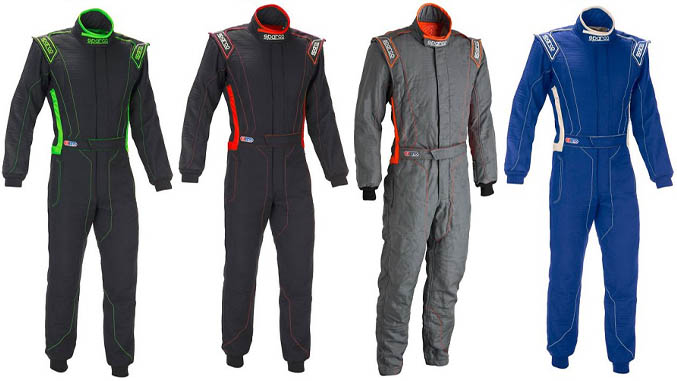 In this week's video product review, Shawn Stout talks about the Sparco Victory RS-4 race suit, one of our most popular firesuits at Winding Road Racing:
It's the Rating, Not the Layers
The technical acceptability of a racing suit is not based on its layers, but rather on its fire rating (SFI/FIA). Generally, for club racing, you will need a suit with a SFI 3.2A/5 rating: the Sparco Victory RS-4 achieves this rating.
The secret to creating a single layer suit with an SFI 3.2A/5 rating is the HOCOTEX® material, as Shawn discusses in the above video. This patented material allows for a 10-12% decrease in burn-through rate in the event of a fire. HOCOTEX® also helps make this Sparco suit two times more breathable than a standard suit – a plus when it gets well over 100° in your race car.
Available in four different colors, you can find the Sparco Victory RS-4 racing suit and other Sparco racing suits online at WindingRoadRacing.com or at any of our four retail locations. For more options check out our guide to the best racing suits.