Racing Gloves – The Best Of The Cheapest!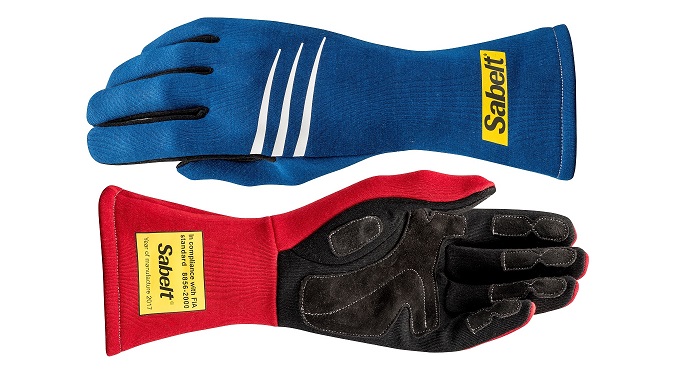 We should quickly note that when we say "cheapest", we by no means mean cheap in terms of quality, that's really just to grab folks' attention. These gloves are great for their price points, hold up well, are SFI and/or FIA-rated, and all have internal stitching. They are great for folks on a budget, folks who just want a good, basic glove, or if they're rounding out a good, entry-level helmet, glove, and tire gauge combo purchase for autocross or HPDE driving. They'd also be an excellent stocking-stuffer for the holiday season!
Depending upon the fit that racers prefer, what they want in grip material, and their brand preference, we've highlighted three gloves for folks to consider:
Sabelt TG-3 Racing Gloves, $89 – Coming in blue, red, or black, and in a wide-range of sizes, the Sabelt TG-3 is a nice glove with clean design and a very soft interior. They seem to be especially comfortable for folks with long, skinny fingers, but they're great for any hand and finger dimension. The grip material in the palm is sewn-in suede for longevity.
Alpinestars Tech 1 Start V2 Racing Gloves, $99.95 – These also come in blue, red, black, or yellow, have a wide-range of sizes, and have a nice, clean design. They are a lighter-feeling glove, and have good, substantial printed grip material in the palm. They fit different hand/finger dimensions well.
Sparco Land Racing Gloves, $89 – Like the gloves above, these also come in black, blue, red, or yellow, and are just as comfortable. With sewn-in suede patches in the palm they'll hold up, and have a pleasing design that increases visibility for better car-to-car communication on track.
All of theses gloves are solid choices and will fulfill their duty of keeping drivers safe and connected to the wheel on track. Brand preference and matching one's other gear will probably be the biggest determining factors in the process of elimination, but could also be a good intro to a new brand. Feel free to reach out to us with more questions at [email protected], or 512-994-0656 (Austin), 657-859-9557 (SoCal), 770-965-7833 (Atlanta).