New Product: Griot's Garage Detailing Products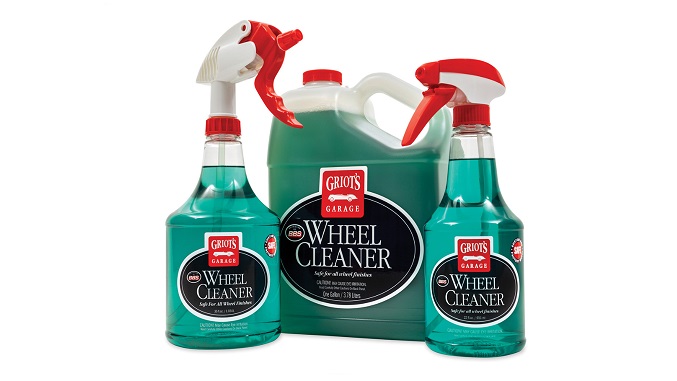 We're happy to announce that we've expanded our selection of detailing products! Griot's started in 1990 and has built up a strong catalog of high-quality products ever since. They offer all kinds of wash, wax, and detail solutions for not just exterior paint, but also for glass and plastic, wheels, tires, trim, interior leather, and more.
What's even better: all of their products are developed, manufactured, and bottled in the USA in their own manufacturing facility; none of their solutions are outsourced.
Here are three of those product that are especially geared towards racers, check out our full selection in our store.
Griot's Track Spray, 22 oz. – Track Spray excels at eliminated embedded rubber debris and is safe on all exterior surfaces so you can keep your tracked daily driver, vintage racer, or full-on race car looking podium-ready all the time.
Griot's Garage Car Wash, 16 oz. – This super-concentrated formula delivers 2 gallons of high-sudsing lubricity per ounce, safely lifting dirt and grime and preventing swirls and scratches. Safe for all finishes including matte paint and wraps.
Griot's Garage Wheel Cleaner, 22 oz., 35 oz., 1 gal. – Griot's Garage Wheel Cleaner features a balanced, high-tech formula that is safe and effective on all wheels: chromed, polished, powder coated, aluminum, or steel. Wheel Cleaner is so effective it's approved by BBS®, Dayton Wire Wheels®, and Tire Rack®.
Want to purchase something in their catalog that we don't have in our store? Let us know and we'll add it! As always, feel free to reach out with further questions: 512-994-0656, or [email protected]