This Weekend In Racing: October 11th – 13th (Petit Le Mans + SCCA Runoffs!)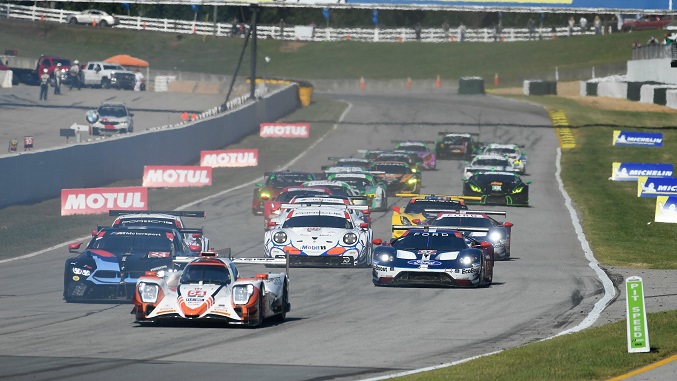 Finally, the 2019 Petit Le Mans is upon us! Catch qualifying on IMSA.tv all day long on Friday, followed by the race on Saturday on NBC Sports. Also thrown into the Road Atlanta weekend mix is the Michelin Pilot Challenge: coverage airs on IMSA.tv midday on Friday. This is the 2nd-to-last weekend of MPC action this year!
If you're at Road Atlanta, come say hi at our new retail location!
F1 is at Suzuka for the Japanese GP all weekend long: qualifying goes down early in the morning, followed by the race on Sunday… also in the very early in the morning.
NASCAR Gander Outdoors and Monster Energy Series are at Talladega, 150 miles as the crow flies from all the action at Road Atlanta! Gander's qualifying and race goes down Saturday, followed Monster's qualifying Saturday eve, and race on Sunday afternoon.
Finally, the 2019 SCCA Runoffs are at VIR! Check out the schedule here, and go to SCCA.com/live for online video coverage.
Find out what time these races air, as well as where to watch them, over at Racer.com.