Gear Spotlight: Stand21's Club Series 3 Head And Neck Restraint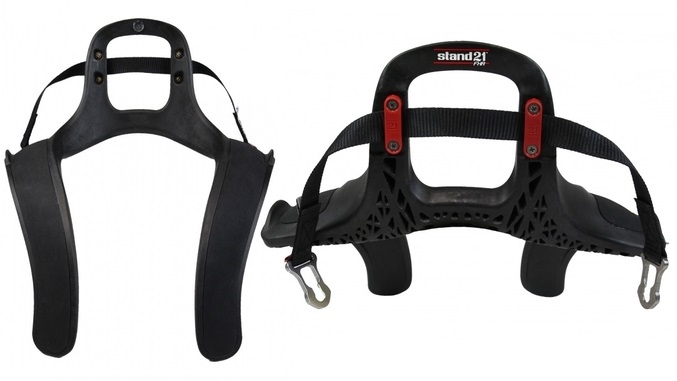 Stand21's Club Series 3 Head and Neck Restraint is available at Winding Road Racing! Coming in at $379, it's a bargain for racers looking for an FIA 8858-2010 certified head and neck restraint. Weighing in at just 640 grams and having a slightly-slimmer profile than the Hans Sport III, it is made of thermoplastic-injected resin, reinforced with carbon fiber. It comes in sizes medium and large, and 20 degrees only; perfect for simplifying all the details for first-time club racers.
Customers' thoughts on it so far in-store have been positive; it has the same comfort as other devices thanks to its substantial black padding and lighter weight. The unit also comes with a sliding tether and protective bag. It does not include posts, though those can be found here.
Head and neck restraints are always advised for on-track driving, this video serves as a solid reminder (luckily both drivers were ok).
This unit gives racers more choice in determining the best head and neck restraint for their situation. For help with determining the best HNR for you, give us a call at 512-994-0656, use our new Live Chat feature on our website, or shoot us an email at [email protected].