Car Audio Test: Acura ZDX—ELS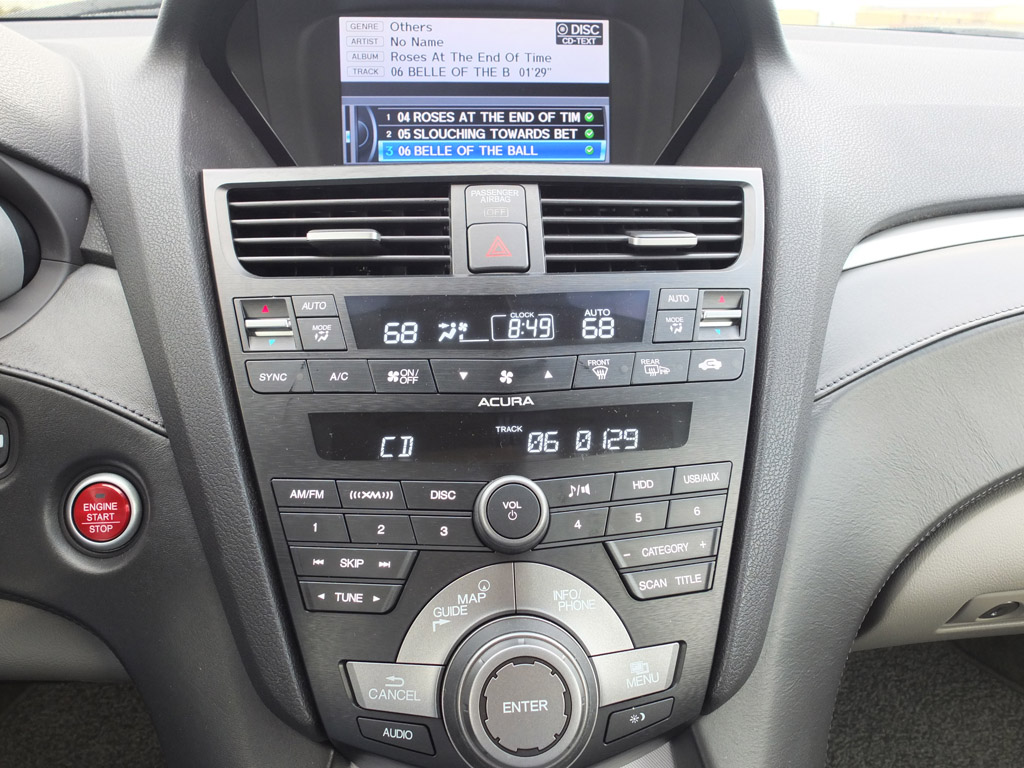 Many of you may not know it, but Winding Road has several sister publications that play in the high-end audio space of the publishing world. We've decided that it was high time, then, that we unleashed the expertise of our audiophile reviewers into the often murky world of in-car audio. In each of our Car Audio Test reviews, you'll find a concise summary of the stats, strengths, and weaknesses of the test car's specific system that go far beyond the often irrelevant data provided by OEMs and the media alike. Be sure to check out Playback on AVguide.com, too, for even more content like this.
Car: 2012 Acura ZDX Advance
Audio System: Acura ELS Surround Sound
Features: AM/FM/CD/DVD/Hard Disk; DTS and Dolby Pro-Logic; 10 speakers
Scores:
– Balance Of Bass/Midrange/Treble: 86
– Clarity: 85
– Low Distortion: 84
– Dynamic Power: 86
– Spaciousness: 83
– Background Quiet: 89
– User Interface: 84
Composite Score: 86
Testing Notes: Honda/Acura does its own audio systems, and judging by this one, there's really no need for it to go to the established audio brands for help. This system sounds very good, with a balanced sound and a pleasing lack of edge and grit. Thanks to the quiet cabin (particularly the low level of road noise), the system sounds punchy and dynamic. The main issues, if you want to be picky, are a somewhat lumpy bass region and some small dropouts in the midrange.