Ask It: Winding Road's Thanksgiving Cars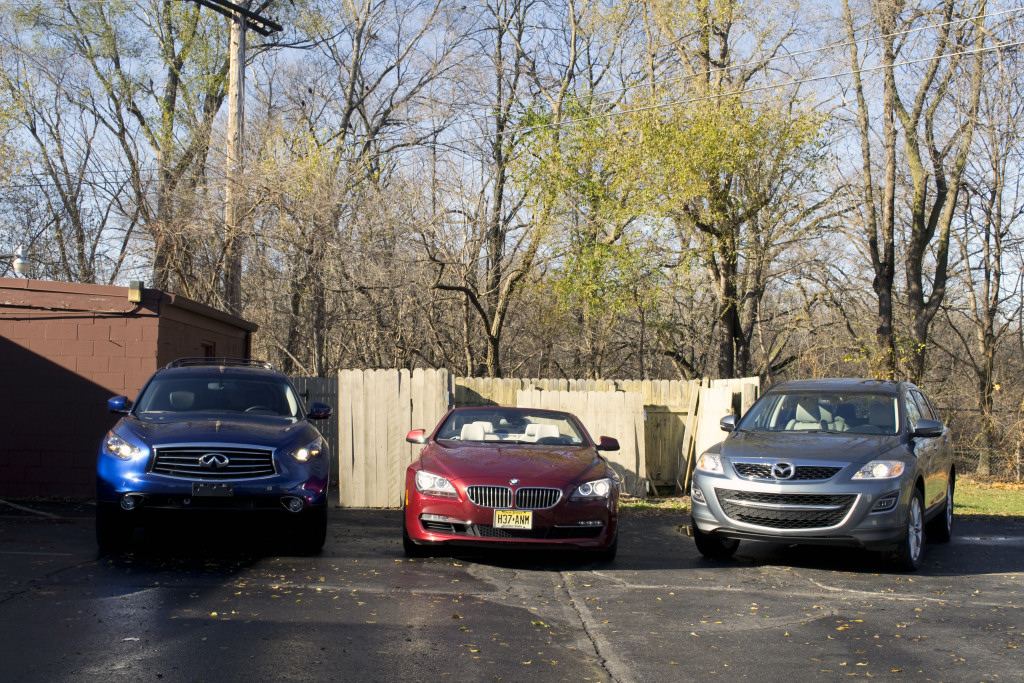 With a very long Thanksgiving weekend ahead of us, we're thankful that we've got some great cars to speed us through the first part of the holiday season. To celebrate, we're going to run a three-way Ask It post. We'll tell you (below) which of us is driving what over the holiday weekend, and you can fire away with questions about the vehicles we're testing. Next week, we'll put together a follow-up with individual answers to your posts. Sound good? Then, onward:
Brandon: 2012 Mazda CX-9
The CX-9 is more fun that a vehicle of this size ought to be, and offers tons of space for all of the shopping that Brandon will likely be engaging in this Black Friday. (We certainly expect that Turkus' squeeze Kim will want to get her shop on.)
John: 2012 Infiniti FX35 AWD
One of our favorite fast crossovers, we expect Mr. Snyder to be doing the over-the-river-and-through-the-woods thing at full speed this weekend. Bonus points to Infiniti, by the way, for offering up a tester with such a fresh combination of paint/wheel color.
Seyth: BMW 650i Convertible
Top-down driving may not be the first thing you think of, when you think of driving in Michigan in late November, but we've got a feeling that Seyth will get some solid fresh-air time. With a lot of miles to drive, and a large family to show off around, the all-new 6er should be a big hit.
Ask away!