Car Audio Test: 2012 Fiat 500 Sport Hatchback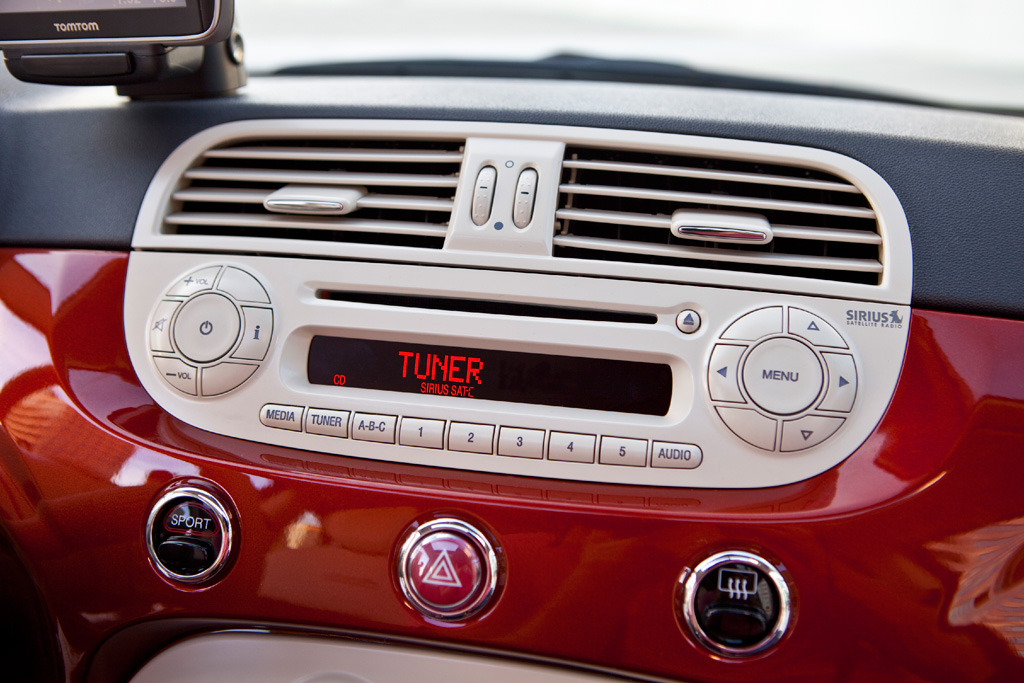 Many of you may not know it, but Winding Road has several sister publications that play in the high-end audio space of the publishing world. We've decided that it was high time, then, that we unleashed the expertise of our audiophile reviewers into the often murky world of in-car audio. In each of our Car Audio Test reviews, you'll find a concise summary of the stats, strengths, and weaknesses of the test car's specific system that go far beyond the often irrelevant data provided by OEMs and the media alike. Be sure to check out Playback on AVguide.com, too, for even more content like this.
Car: 2012 Fiat 500 Sport Hatchback
Audio System: Bose Premium Audio
Features: AM/FM/SiriusXM/CD/MP3; audio jack
Scores:
– Balance Of Bass/Midrange/Treble: 79
– Clarity: 78
– Low Distortion: 81
– Dynamic Power: 77
– Spaciousness: 76
– Background Quiet: 77
– User Interface: 72
Composite Score: 77
Testing Notes: As Bose systems go, this is one of the better ones, though a glance at our ratings will perhaps convey that this is faint praise indeed. That's because this system still takes the life out of music by sanding off the nuances and details. In addition, the spatial presentation is disconcerting with sounds coming from the dash and shifted away from the driver. Unfortunately, one's listening pleasure is further reduced because the Fiat 500 is far from the quietest car on the road and the single DIN head unit offers but a minimalist user interface. Still, this leaves this stereo in the "not bad" category much more than in the "outright offensive" zone.