Car Audio Test: 2012 Chrysler 300S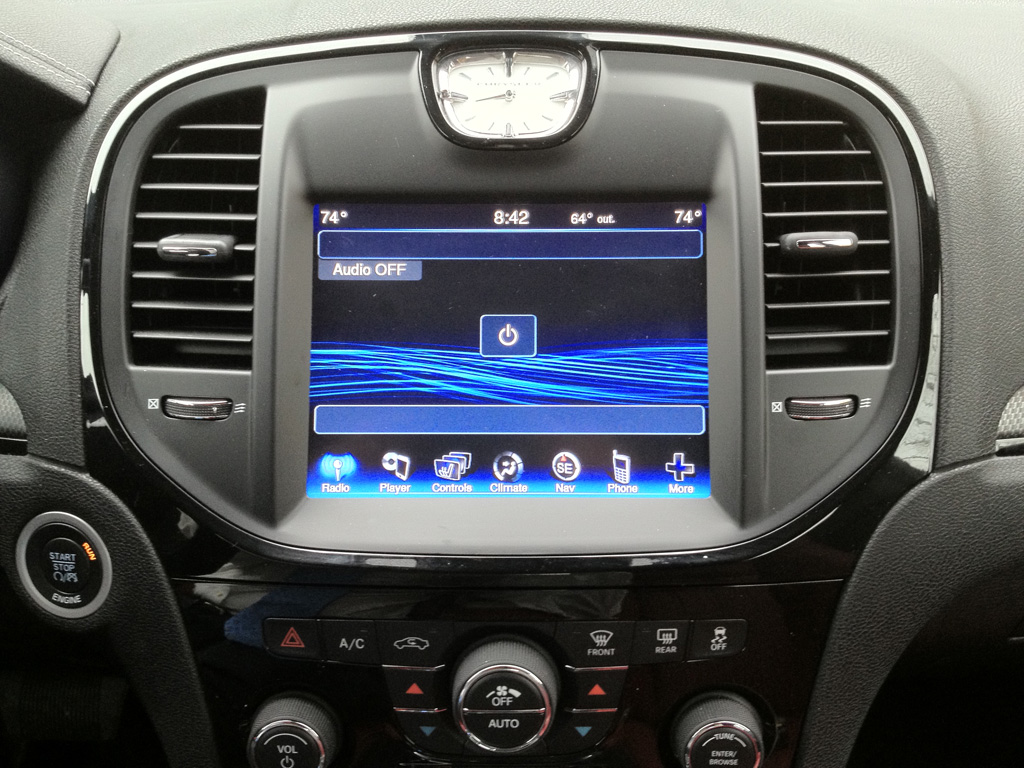 Many of you may not know it, but Winding Road has several sister publications that play in the high-end audio space of the publishing world. We've decided that it was high time, then, that we unleashed the expertise of our audiophile reviewers into the often murky world of in-car audio. In each of our Car Audio Test reviews, you'll find a concise summary of the stats, strengths, and weaknesses of the test car's specific system that go far beyond the often irrelevant data provided by OEMs and the media alike. Be sure to check out Playback on AVguide.com, too, for even more content like this.
Car: 2012 Chrysler 300S
Audio System: Beats by Dr. Dre audio
Features: AM/FM/XM/CD/DVD/MP3/SD Card; SiriusXM traffic;Garmin navigation; SiriusXM Travel Link
Scores:
– Balance Of Bass/Midrange/Treble: 77
– Clarity: 74
– Low Distortion: 83
– Dynamic Power: 79
– Spaciousness: 78
– Background Quiet: 85
– User Interface: 86
Composite Score: 80
Testing Notes: Dr. Dre might want to stick to making hip-hop. This is a surprisingly bland system that generally doesn't sound bad, but rarely sounds very good. The problem is that the midrange is depressed and uneven, the bass is blurred and the treble only just above average. The system will play loud enough for our tastes (though based on what we hear from neighboring cars, we're on the demur side when it comes to cranking it). It also manages to keep complex instrumentation from collapsing in a muddle. But it just doesn't sound as clear or balanced as most premium systems, despite extensive twiddling with the EQ.