Third Look: 2010 Ford Taurus SEL Is More Than Just A Good Value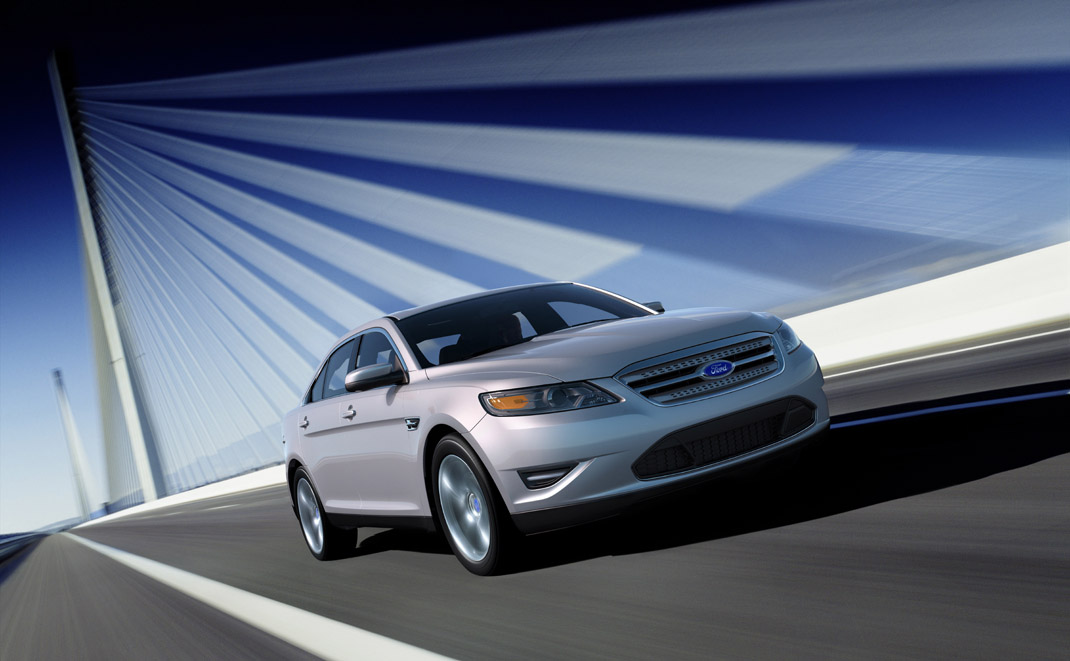 With all of the coverage that we've given to the Ford Taurus SHO lately, it's easy to forget that the bread-and-butter SE, SEL, and Limited models still offer a whole lot of goodness, even without twin-turbo EcoBoost V-6. We just spent one week with a front-wheel-drive SEL test car, and while the overall value proves to be the Taurus's best selling point, this car possesses plenty of other good qualities.
Our test car was equipped with heated/power/multi-contour leather seats, SYNC, a reverse sensing system, ambient lighting, push-button start, power-adjustable pedals, a Sony sound system with a six-disc CD changer and auxiliary input, and upgraded nineteen-inch alloy wheels. This adds on to a pretty potent 3.5-liter V-6 with a six-speed automatic transmission, tons of safety features, and a dollop of attractive exterior styling. The final price? $32,485—as tested. You won't be able to find a similarly equipped Nissan Maxima or Toyota Avalon for that price. Having all of these features in a large luxury-ish sedan for under $33,000 is really impressive, and it certainly builds a strong case for consumers looking for more interior space than your run-of-the-mill Camry.
On the road, the Taurus is certainly no sports car, but it's a pretty solid and comfortable cruiser. There's a good punch of power from the 263-horsepower, 249-pound-feet Duratec V-6. It's not nearly as lively as the SHO, but remember, this is the volume model—it shouldn't be a rocket. Still, the Taurus is no slug, and we never felt like there was any lack of power for everyday driving. Our front-drive setup did allow for instances of torque steer off the line, but all-wheel drive is available on SEL models for an additional $1850. Front-drive quirks aside, the Taurus feels very smooth and planted while moving down the road, partially thanks to the wide track and large wheels. The steering feel is rather light and uncommunicative, and we'd actually prefer a bit more weight in the rack. The suspension isn't too floaty and disconnected, and overall damping is good, providing a smooth and comfortable ride quality without being overly floaty.
The other thing to remember is that the SHO, while more powerful, is only slightly more involving from a driver's perspective. We really love the EcoBoost V-6 in this application, but even the seven-passenger Flex EcoBoost is more interesting to steer. Shoppers who like the idea of the SHO but don't know if they want to shell out the cash would be wise to drive a Limited or SEL Taurus. It's certainly doesn't feel like any less of a luxury sedan.
Often times, when we think of cars that are a good overall value, they lack in premium quality and amenities. Not so with our Taurus SEL. Ford has created a stylish, luxurious, and affordable vehicle—one we'd recommend to family sedan shoppers looking to get the most bang for their buck.