Spy Shots: Mercedes-Benz SLS AMG Roadster In The Snow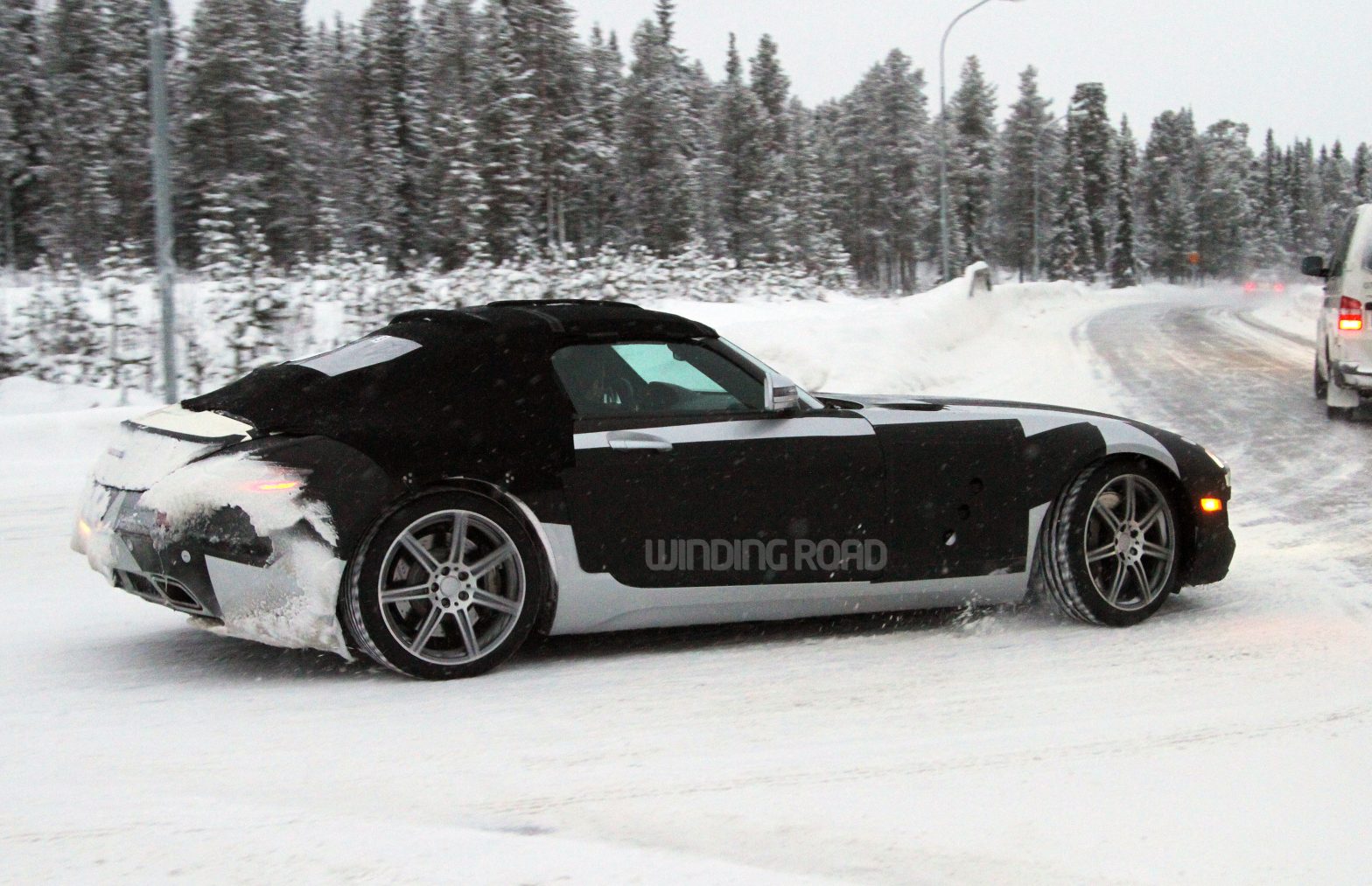 Just in case you were planning on getting a Mercedes-Benz SLS AMG Roadster when it becomes available, then driving it around in the snow, it currently is undergoing cold weather testing to make sure it's up to snuff. As seen in these spy photos, the droptop sibling of the gullwing looks a bit out of place with a backdrop of pure white.
Looks like it'll be ready for the Geneva show in March, regardless of weather.
Check it out in the gallery, or scroll down for the photographer's own comments.
Cold, dark and snowy. Doesn't sound like the right place for a supercar, and an even worse place for an open top supercar? But it's exactly where AMG and Mercedes are testing the Roadster version of the SLS. A real supercar should work in all conditions, even if it's a Roadster.
There will be no technical changes to the Roadster compared to the Gullwing but since there is no fixed roof and therefore the body has been strengthen and added some weight, we suspect that the Roadster could be slightly slower. But that's nothing we would complain over while cruising in the snow…….well, I mean at the French Riviera.
Expect the SLS Roadster to be unveiled during the Car Show in Geneva in March 2010.