Secondhand Gems: $10K Winter Second Cars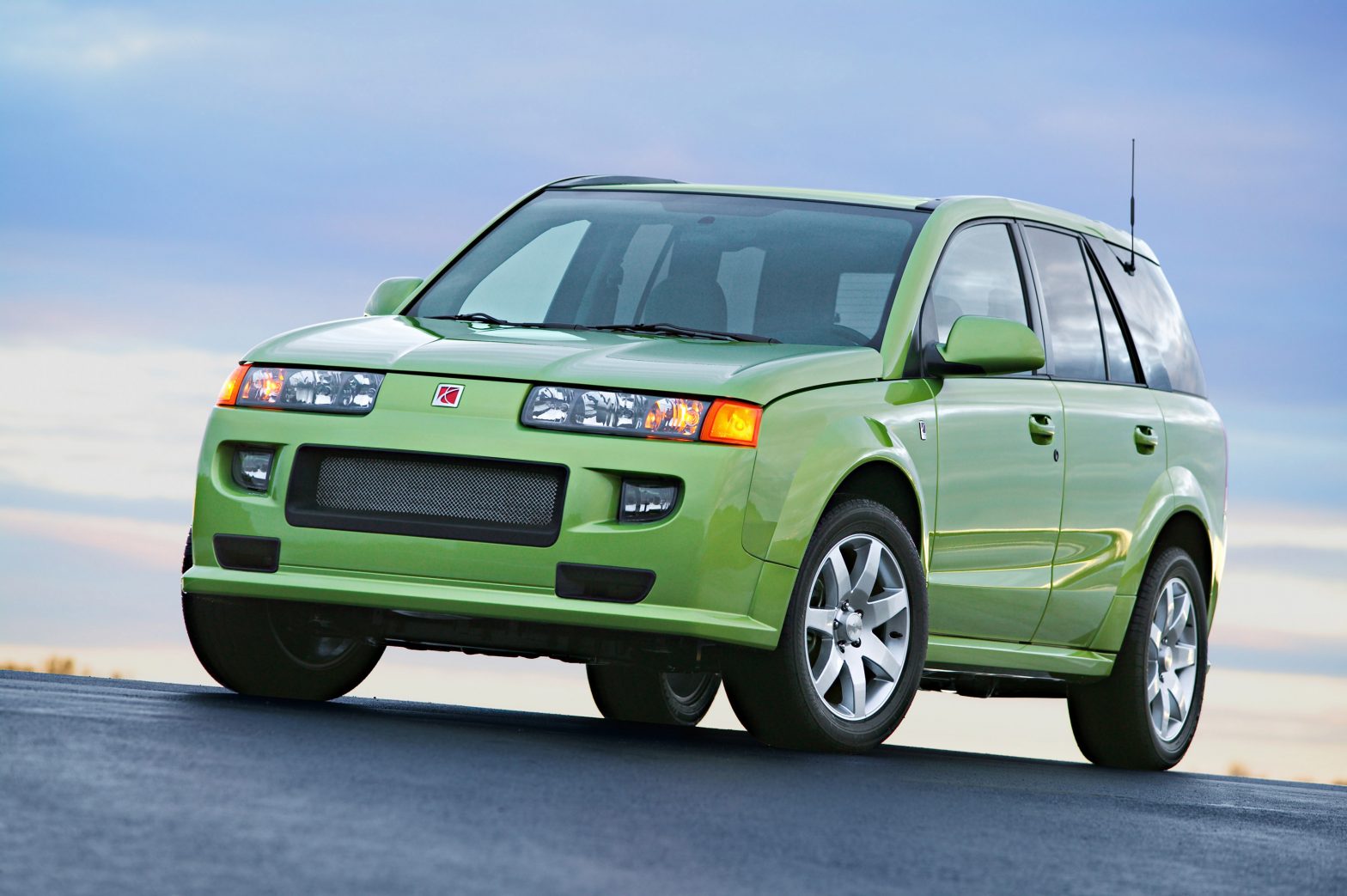 Many of us who choose to enjoy the fruits of dedicated performance vehicles also know the value of having a second vehicle on-hand. Those of us in four-season climates also understand the necessity of piloting something a bit more winter-friendly, if for no other reason than to keep our expensive, fair-weather ride out of the salt and slush. And while we'd all like to have our own fleet of specialty performance vehicles on standby for any task imaginable, the reality is that many folks can barely afford one really nice, high-performance ride, never mind two. That means our second car is usually a few years old, it usually sacrifices performance aspirations in the name of practicality, functionality, and all-season dependability, and it usually costs $10,000 or less.
Yes, that sounds positively boring to us too, so we set our sights on vehicles that could dominate winter time snowstorms, while still providing summer time enjoyment. All that, while hauling a bit of cargo when needed and a bit of booty when desired. Finding affordable, do-all candidates that aren't older than disco or beaten to the point of embarrassment can be a bit of a challenge; browsing eBay Motors for the following four vehicles—three wagons and a SUV—turned up less than ten results combined. One of these late-model rides garners our favor more than the rest, but they all offer a reasonable degree of the three key ingredients: performance, practicality, and price.
2003 AUDI A4 AVANT
"You know the Germans make good stuff," says a certain fast-talking sales guy for a well-known chamois infomercial. Audi is a German car company, and yes, there's a general consensus that it makes good cars. That is, until something breaks. As good as the A4 Avant wagon is—a choice of a 1.8 turbo four-cylinder or a 3.0 liter V-6, Quattro all-wheel drive, luxurious appointments, comfortable accommodations, usable cargo space, modest straight-line performance, and a terrifically balanced suspension—when it goes wrong it sometimes takes a second mortgage to get the car back on the road. To find an Audi wagon under $10,000, one must step all the way back to 2003, to a time when Audi was still struggling with some quality control issues. You know, minor stuff like oil pressure problems on the 1.8 turbo, oil leaks on the 3.0-liter V-6, sensor glitches, electrical gremlins, wheel bearings, and the like. In the Avant's defense, it is the oldest car on this list, with most having upwards of 70,000 miles on the clock. It's a great car that offers a wonderful combination of driving excitement, practicality, and luxury, but that all goes down the drain if it takes another $10,000 just to fix it.
2005 SAAB 9-2X
Anyone remotely familiar with the Saab/Subaru lineup knows the truth; this car is actually a Subaru Impreza station wagon with a Saab front clip and a slightly more upscale interior. That means the "Saabaru" comes standard with Subaru's full-time all-wheel drive system, and with the 9-2X Aero, the same 227 horsepower, turbocharged four-cylinder engine found in the WRX. That translates to serious performance—0-60 times in less than six seconds and fourteen-second quarter mile blasts, making it the best performer of this group by far. The price for this performance is cargo capacity, for while the 9-2X is a station wagon, it's also technically classified as a compact. Four adults make for a snug fit in the smallish cockpit, and though the rear seats fold for extra cargo space, you won't be making trips to Home Depot for anything larger than a few cases of shingles, or one of those fancy, curved shower curtain rods. Throw in the fact that Saab is a Swedish meatball away from extinction, and suddenly you have an optioned-up Saabaru that's valued below a comparable WRX. If your practical second car doesn't need to be terrifically practical, the 9-2X is worth a look.
2005 MAZDA6 SPORT WAGON
The Mazda6 garnered a reputation for sporting goodness when it debuted for 2001. The handsome sedan offered outstanding maneuverability for a front-wheel drive platform, and a 220 horsepower, 3.0-liter V-6 offered reasonable amounts of straight-line gusto. Surprisingly, not a bit of the sedan magic was lost on the Sport Wagon; it has the ability to haul a year's worth of groceries in one trip to the store, then plaster them to the side windows on the drive home. Fold down the rear seats and enjoy 61 cubic feet of cargo space, matching the Audi for second place in this comparison. The V-6 loves to rev, and either a five-speed manual or six-speed automatic are available for cog swapping. The Mazda looks good from just about every angle, and a host of power equipment inside will keep passengers feeling good as well. The Achilles heel for the Mazda is the lack of an all-wheel drive option, something everything else in this comparison has. However, if blazing snow trails through unplowed roads or negotiating slippery off-road paths aren't a part of your daily driving regime, the Mazda is hard to beat.
2004 SATURN VUE REDLINE
The high-performance Saturn Vue Redline debuted in 2004 for a decidedly expensive $28,000, just a couple grand away from the upscale Audi. Flash forward five years to a GM bankruptcy and a Saturn liquidation, and suddenly prices aren't so hot for this surprisingly-good little SUV, making it a perfect sub-$10,000 purchase—and our choice for enthusiasts on a budget who don't want to sacrifice performance for all-season practicality.
Consider the basics: 250 horsepower in a 3.5-liter, DOHC V-6 engine pulled from Honda's parts bin, mated to a five-speed automatic that also stems from Honda. Eighteen-inch wheels turning 245/50-series rubber. Combined mileage ratings of approximately 22 miles per gallon. Monochromatic paint covering a custom body kit. Standard front-wheel drive with available on-demand all-wheel drive. Comfortable accommodations for five adults. And yes, enough chutzpa to keep the enthusiast fires burning until better weather, or if you prefer, enough to make the bad weather a whole bunch of fun.
With regards to performance, the Vue Redline is capable of quarter-mile sprints in the mid-fifteen-second range, with 0-60 times in the neighborhood of seven seconds flat. And with a comparo-leading 65 cubic feet of cargo space, there's enough room to carry five people, a charcoal grill, two giant foam fingers, and a cooler full of adult beverages to a football game. Nor would the ride to the stadium be boring, thanks to suspension tweaks that include stiffer springs, beefier roll bars, and a one-inch drop in ride height. Combined with the fat tires, the Redline becomes an SUV that actually has a bit of bite in the turns. It's not sports-car crisp by any classification, but its lowered stance, quick steering, and minimized body roll is more reminiscent of sport sedans than sport-utes. And while the Vue may not be the quintessential definition of a looker, Redline-specific front and rear fascias, rocker panels, and the requisite chrome exhaust tip help deliver this SUV from the styling doldrums. Dare we say it looks aggressively snazzy? Yes we do.
For discriminating shoppers accustomed to German or Japanese interior standards, the Vue may fall a bit short. It's by no means bargain basement, but even an influx of chrome trim and painted panels struggle to hide the lower quality materials and drab surfaces. Luxury features are abundant, however, with such niceties as heated leather seats, a sunroof, and a DVD entertainment system all optional from the factory.
Like many small SUVs, the Vue's optional all-wheel drive system utilizes an on-demand setup that only engages the rear wheels when slippage at the front is detected. Noisy drivelines in these models were a prevalent issue in 2004, so much so that Saturn issued a recall for select rear suspension components and a revamped Rear Differential Module (RDM). The fix, however, remains a questionable move on Saturn's part, as the "upgraded" differential is said to have increased the threshold between front-wheel slippage and rear-wheel engagement. Ultimately, a few hard launches on low-traction surfaces should be part of any all-wheel-drive Redline test drive, as some owners reported a significant change in the all-wheel functionality following the recall work. Other notable concerns among the Vue Redline faithful revolve mostly around noises, specifically suspension clunks, noisy strut mounts, and interior squeaks/rattles. Outside the differential issue, the Vue Redline has proven to be quite a reliable runner.
The Vue Redline may not have the prestige of the Audi, or the turbocharged thrust of the Saab, or the table-dancing good moves of the Mazda. In fact, the Saturn Vue Redline doesn't really excel at anything, with one very notable exception: Whereas the other cars have big hits and misses, the Vue succeeds by being pretty darn good at just about everything. For us, that's what makes the Vue Redline an outstanding second car, and a worthy Secondhand Gem.