Spy Shots: Mercedes-Benz C-Class Wagon Also Gets Facelift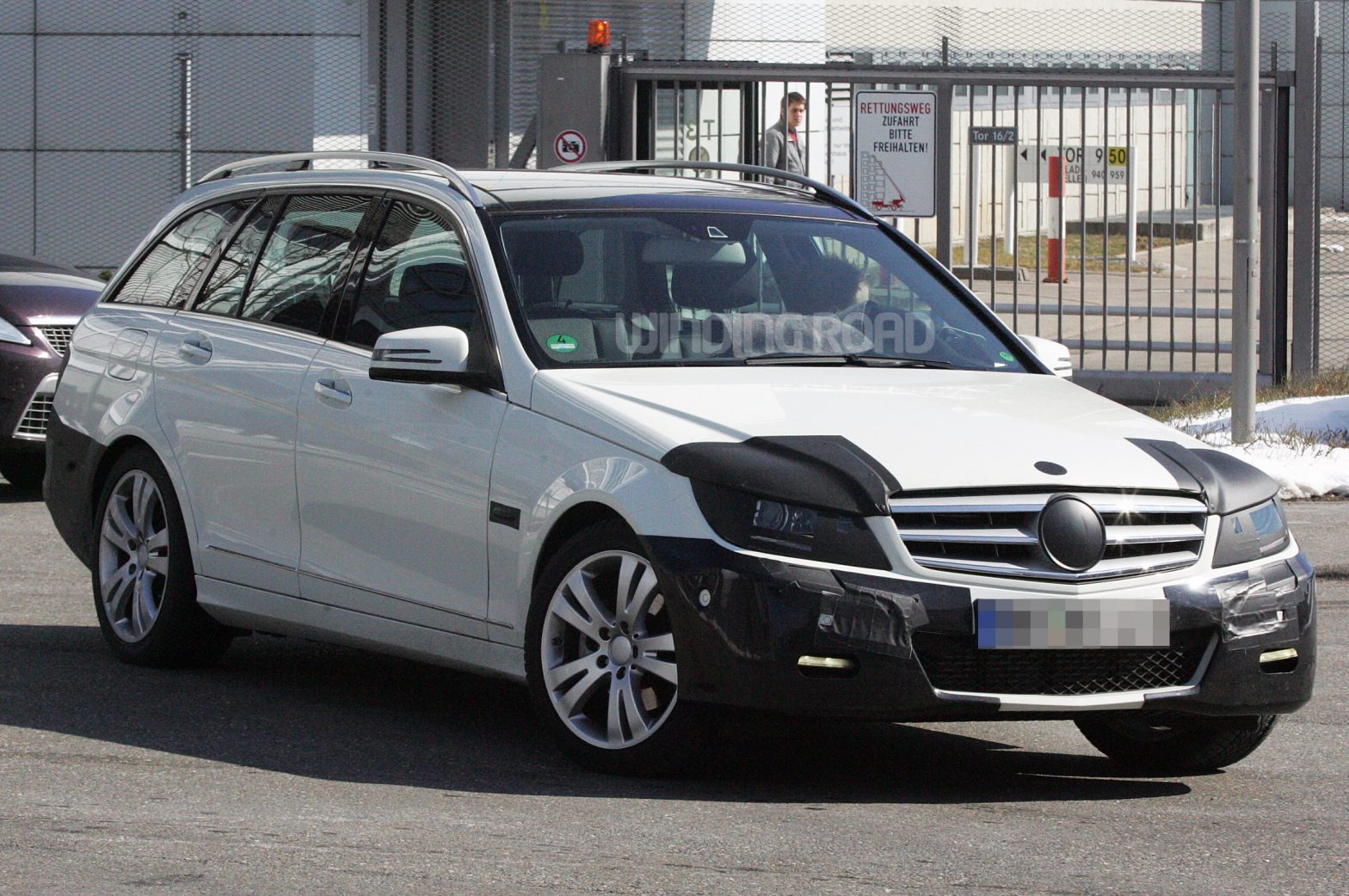 Our spy photographer, who has been capturing a lot of updated Mercedes-Benz products lately, has just sent over images of the C-Class wagon. Form these shots, we can see that it gets the same facelift as the sedan.
The update includes new headlights, new hood, new front and rear bumpers a more upright grille (something we've been seeing across much of the M-B line), and LED lights in the rear.
Check it out in the gallery, or scroll down for the shooter's own words.
In addition to the Mercedes C-Class sedan facelift photos we sent you last week we can now give you the first photos of the C-Class wagon facelift. As you can see the changes are the same as on the sedan, with a new and mean looking front including some new lights, engine hood and a more upright grille, new bumpers in both front and rear and LED rear lights. We also know the dash will get some smaller changes since the test drivers are always very keen on covering the dash up.