Spy Shots: Another Look At The Bentley Continental GT's Facelift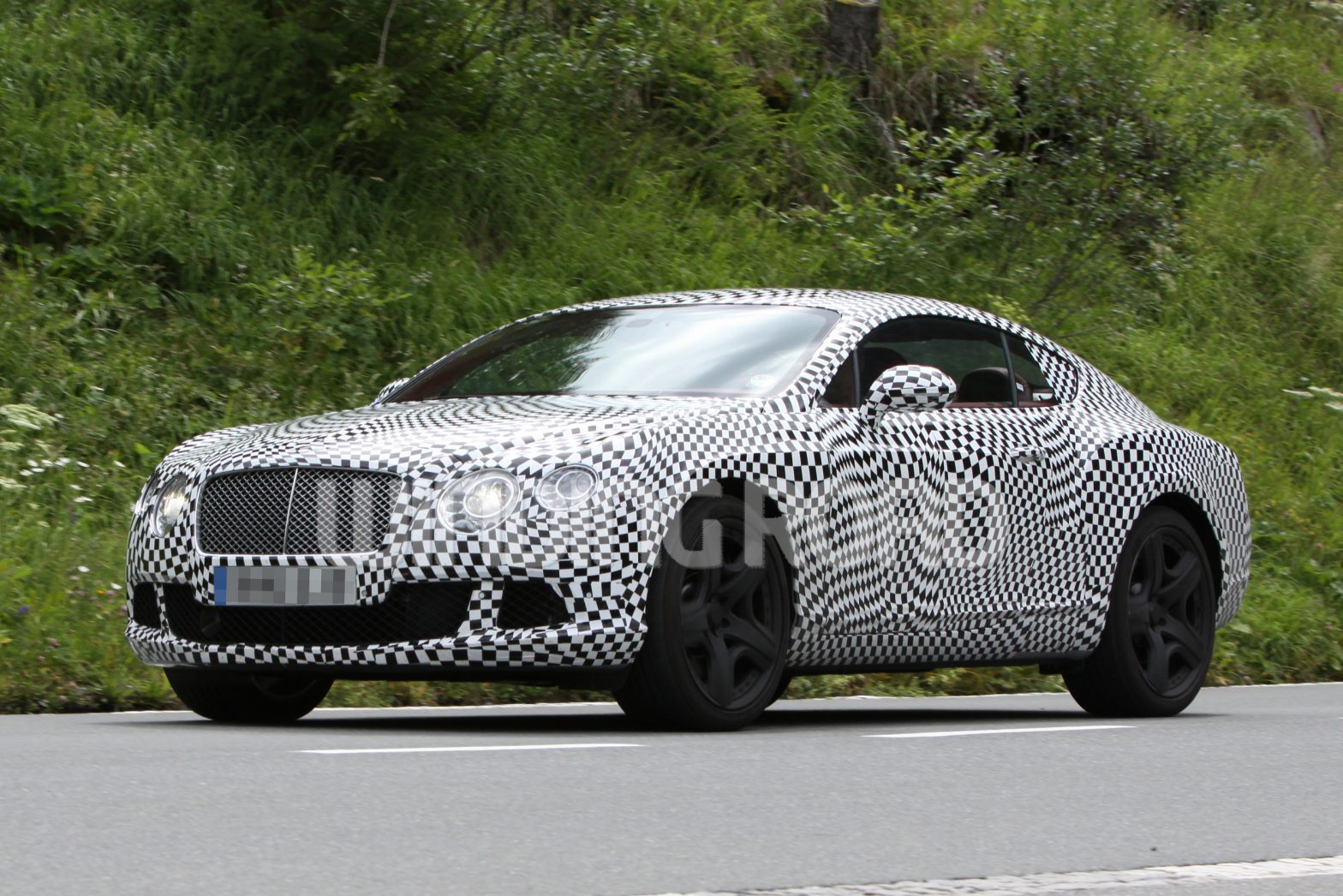 A while back, our spy shooter sneaked a single picture of the facelifted Bentley Continental GT without any camouflage. Now, he sends us these images of the same car wearing camo, but driving on the road, offering us new angles.
The front gets new fenders and headlights, which changes the look of the side of the car, as well. In back, new fenders and taillights grace the Conti GT. Some new wheels finish off the minor update.
Scroll down for the photographer's comments.
So here are some photos of the facelifted Bentley Conti GT during high altitude testing in the European Alps. As you can see the front end is getting influences from the Bentley Mulsanne with its new lights. Here are the biggest changes: look at the front, totally new front fenders with new headlights. Do the headlights look like LEDs? Front bumper is new as well as the door mirrors. The side line has also changed due to the new front fenders, which gives the car a smoother line. And we can also see that some new wheels are fitted. The back end also has some changes with new designed rearlights and a new rear bumper.