Porsche Gives 918 Spyder The Greenlight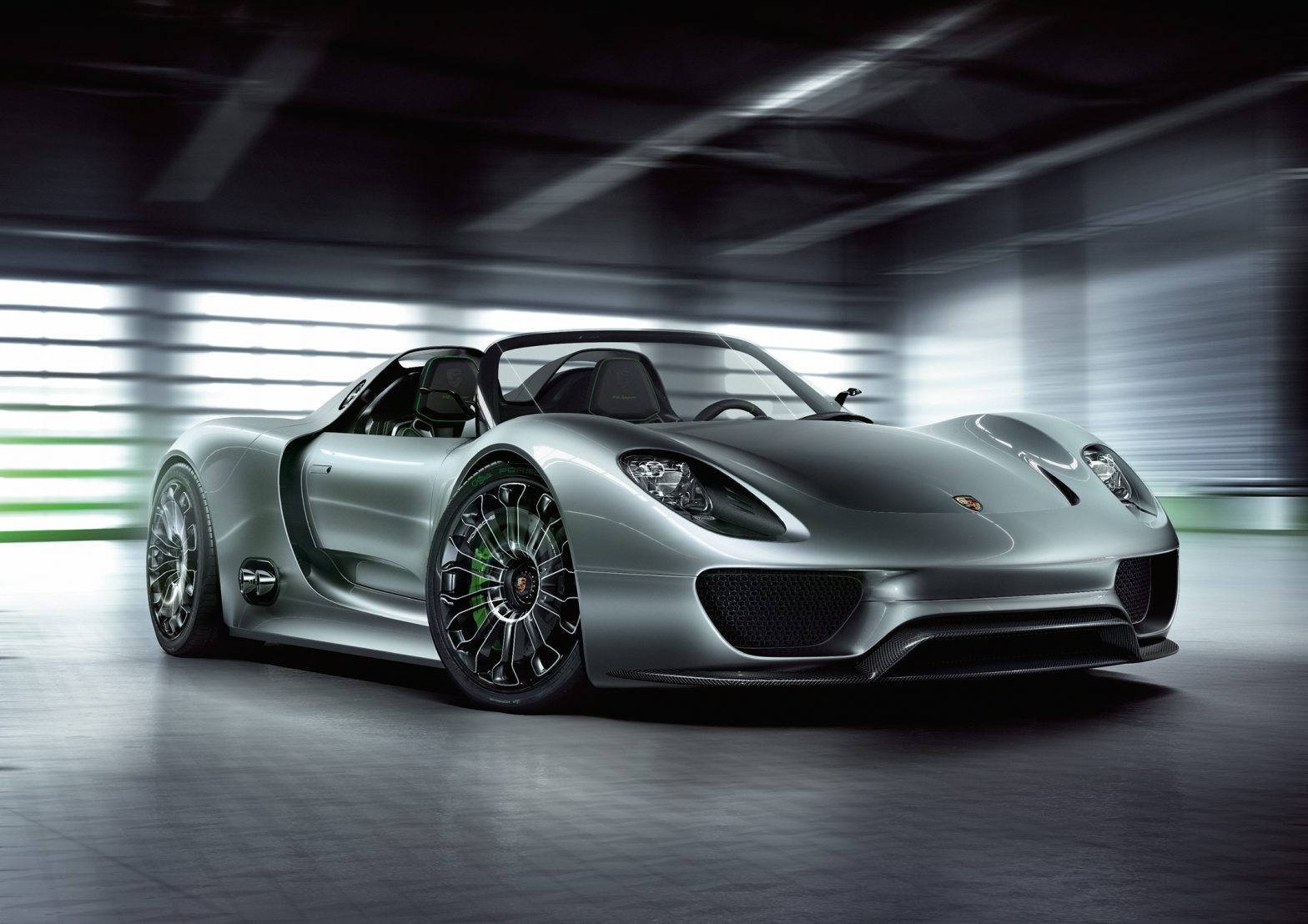 Porsche has just announced that there will be a production version of the 918 Spyder Concept Car. The plug-in hybrid debuted at last years Geneva Auto Show and was arguably one of the most popular cars on the stand.
In all honesty, this isn't terribly surprising news. It seemed to be kind of an open secret that Porsche would be offering a production version of the 918 Spyder showcar. That being said, it is exceptionally exciting whenever a brand announces the production of a super car. Doubly so when it comes from the house that Ferdinand built.
In concept form, the 918 Spyder was powered by a 500-horsepower V-8 that was supplemented by a pair of electric motors good for 109 horsepower apiece. While any car that features over 700 horsepower is impressive, the plug-in nature of the 918 is even more astounding.
Sixteen miles can be dispatched on battery power alone, while in normal driving conditions, Porsche fuel economy estimates are at 94.1 miles per gallon on the Imperial cycle. Even more impressive are the CO2 emissions, which come out to an estimated 70 grams per kilometer. Compare that to the 89 grams per kilometer of the Toyota Prius and 88 grams per kilometer of the Smart Fortwo and the 918 becomes an even more impressive engineering achievement.
As you can see from the press release, details remain scarce, but we expect more information to become available soon.
Scroll down for the official press release from Porsche.
Green Light for Series Development of The 918 Spyder
Decision Made Today by the Porsche Supervisory Board
ATLANTA – July 28, 2010 – In its session today, the Supervisory Board of Dr. Ing. h.c. F. Porsche AG, Stuttgart, gave the green light to series development of the Porsche 918 Spyder. Reflecting the overwhelming response from the public and customers to the Concept Study, the Supervisory Board gave Porsche's board of Management the mission to develop a production model based on the car already presented. This concept version of an ultra-high-performance mid-engined sports car with plug-in hybrid technology made its debut at the 2010 Geneva Motor Show and at Auto China in Bejing, hitting headlines worldwide.
Michael Macht, President and Chairman of the Board of Management of Porsche AG: "Production of the 918 Spyder in a limited series proves that we are taking the right approach with Porsche Intelligent Performance featuring the combination of supreme performance and efficient drivetrain concepts. We will develop the 918 Spyder in Weissach and assemble it in Zuffenhausen. This is also a very important commitment to Germany as a manufacturing base."
The Concept Study of the 918 Spyder allows CO2 emissions of just 70 g/km, corresponding to fuel consumption of 3.0 liter/100 km (94.1 mpg imp) in the New European Driving Cycle, on the one hand, and the performance of a super-sports car, on the other. This extremely efficient drivetrain technology forms a symbiosis in the 918 Spyder with truly outstanding design and high-tech motorsport achievements. Further product details of the 918 Spyder will be disclosed in the months to come.
About Porsche Cars North America, Inc
Porsche Cars North America, Inc. (PCNA), based in Atlanta, Ga., is the exclusive importer of Porsche vehicles for the United States. PCNA is a wholly owned, indirect subsidiary of Dr. Ing.h.c. F. Porsche AG. It employs 213 people who provide Porsche vehicles, parts, service, marketing and training for its 199 dealers. The dealers, in turn, provide Porsche owners with best-in-class service. Throughout its more than six-decade history, Porsche has developed numerous technologies that have advanced vehicle performance, improved safety and spurred environmental innovations within the automotive industry. The company continues to celebrate its heritage by adding to its long list of motorsports victories dating back to its first 24 Hours of Le Mans class win in 1951. Today, with more than 28,000 victories, Porsche is recognized as the world's most successful brand in sports car racing. PCNA, which imports the iconic 911 series, the highly acclaimed Boxster and Cayman mid-engine sports cars, high-end Cayenne sport utility vehicles and the four-door Panamera Gran Turismos, strives to maintain a standard of excellence, commitment and distinction synonymous with its brand.