Spy Shots: Bentley Continental GT Gets A Facelift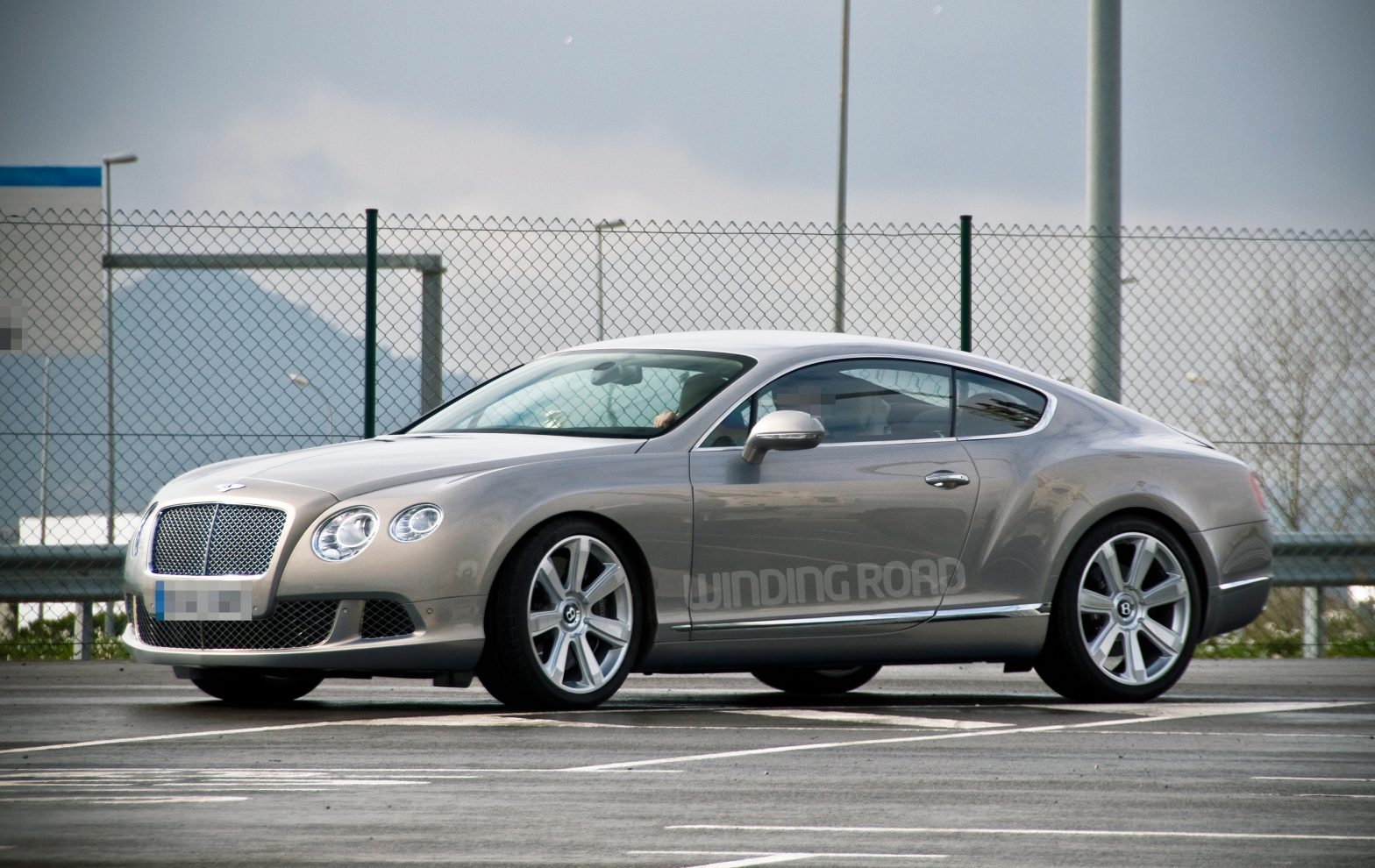 Our beloved spy photographer sent over this photo of the updated Bentley Continental GT, which is likely to debut at the Paris Motor Show this fall.
The Conti GT will get new headlights, front bumper, and front fenders, giving the entire front end a dramatic new look. The seam at the headlights has been lowered to the height of the air intakes, giving it a more polished, cleaner face. The side mirrors also take on a new, more rounded shape.
This is the only spy photo that survived, so we don't get a look at any changes in the rear. Maybe our shooter will get another chance to catch security looking the other way. Otherwise, we'll just have to wait until October.
Scroll down for the photographer's comments and description of the ordeal, below.

Great news all you Bentley fans. The beautiful Continental GT will stay beautiful even after an unexpected facelift. Seen here for the first time is the new look of the Conti GT and as we can see there are some big changes, really big for a facelift so they might even call it a brand new version. Due to some crazy security guys over at Bentley, well they are in the VW group and we spies all know what that means, we just managed to get these photos. They caught the photographer and snapped his camera and deleted the photos, but luckily they missed this one. The cover went on that car in a hurry he told us.
Back to the changes; look at the front, totally new front fenders with new headlights. Do the headlights look like LEDs? Front bumper is new as well as the door mirrors. The side line has also changed due to the new front fenders, which gives the car a smoother line. And we can also see that some new wheels are fitted. Too bad we can't see the rear changes but we are expecting the Conti GT to make its debut in Paris later this year.