Driver Gear: Meru Safety Receives Coveted SFI Certification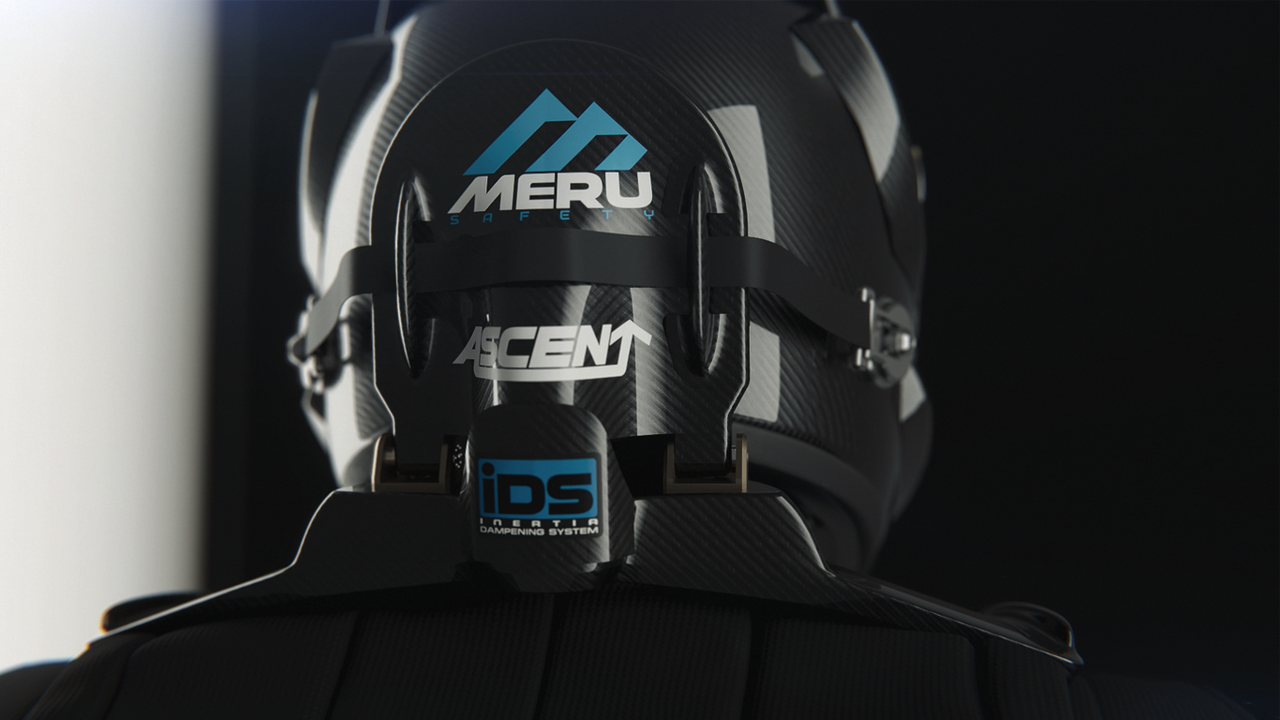 Driver safety is paramount when it comes to auto racing, and when new technology is developed to prevent concussions (a problem not much thought about in accidents for whatever reason), are interest is peaked.  The newest, and most advanced neck restraint has just been certified by SFI.  The Meru Safety neck restraint Carbon Ascent Brace is the newest and best technology in the head and neck restraint market for concussion prevention.  The device applies the industry changing Inertia Dampening System (IDS) to drastically reduce concussion causing forces without giving up any neck safety.  The Carbon Ascent Brace is a full carbon head and neck restraint with stainless and aluminum hardware.  A hydraulic shock absorber is built into the backplate of the device to help dampen head movement throughout the entire length of impact.
Carbon Fiber Headrest and Collar.
Carbon Kevlar burst panel.
Fully customized CNC'd dampener with proprietary IDS technology featuring speed sensitive valving to maximize both safety and comfort.
Moving headrest allows for universal use in all seating positions.
IDS can withstand thousands of impacts
In a 70G impact IDS reduced the force through the head to just over 50lbs, a near 80% reduction in force.
The Meru Safety Carbon Ascent is the first FHR to move concussion prevention to the forefront.  In crash testing the Meru team has been able to make a nearly 80% reduction in forces through the head, taking several hundred pounds off your brain, and were able to do so without sacrificing neck safety. The Ascent Carbon Brace works with Meru Safety's patented shock absorber design. In a frontal or reverse impact the inertia damping system (IDS) helps dampen the speed at which the head comes to a stop. A shock absorber connects to the hinged back plate on the device which allows the back plate of the device to move back and forth slightly. Speed sensitive valving detects large force impacts and stiffens to slow abrupt movements while maintaining comfort in normal driving conditions. The Meru Carbon Ascent is made from aerospace grade carbon to achieve the lightest weight possible with the added hardware, and a tether system familiar to other FHR devices which allows the brace to control the head's entire movement forward in an impact. The Ascent Carbon Brace connects to any helmet with threaded mounting points and is available to use for anyone with a 5 or 6 point harness and is comfortable in a variety of different seating positions.